BBC or the British Broadcasting Corporation is England's Public Service Broadcaster and its headquarter is located in London at the Broadcasting House. It is the oldest national Broadcasting Corporation of the world, and the largest with reference to the employees too. The BBC was established under a Royal Charter, where an agreement is made with Secretary of State for Culture, Media and Sports, and functions according to it. One of its functional business divisions is the BBC news, which collects and disseminates news and information in general. The current Royal Charter under which the BBC is functioning, came in effect from 2007 and shall expire at the end of 2016. The Charter clearly speaks about the editorial independence of BBC.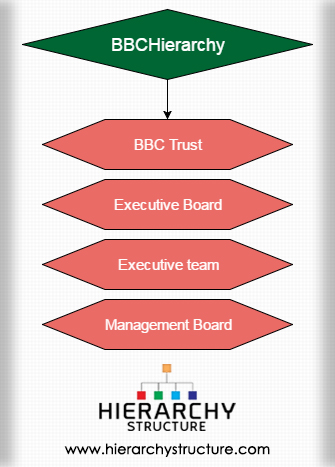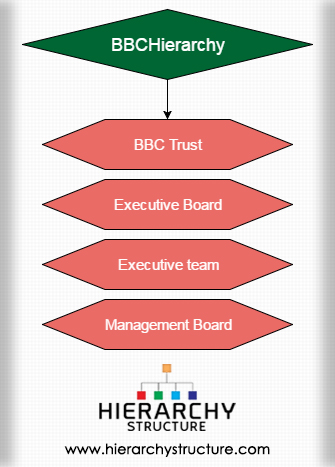 According to the Charter BBC is to be governed by the BBC Trust
BBC Trust- The current in function BBC Trust was constructed on 1st January 2007 and this replaced the board of governors of the corporation. From then on the BBC trust is the governing body of the BBC which has the authority to declare the strategy for the British corporation. It is also the duty of this trust to evaluate the performance of the executive board. The members of the Trust are appointed by the British monarch, and while performing this task they are advised by their ministers.  In the Trust there are 12 trustees, a chairman and vice chairman. To represent the interests of license duty payers, is also its responsibility.
Executive Board- Right under the Trust there is the executive board in charge of the operations of the corporation. The executive board is constituted by a number of directors from various sections of the BBC. It can be said that the executive board runs the corporation in reality. The executive board has director general of the corporation as its chair person. He is also the editor in chief of BBC and the chief executive officer too. There are a number of executive as well as non executive directors in the board that looks after the proper running of the corporation. It includes
Director, news and current affairs,
Managing director, finance and operations,
Director, strategy and digital, etc.
There are non executive directors, who belong to other companies. The board meets once every month to discuss strategies.
Executive team- Apart from the directors who are members of the executive board there are several other directors who are a part of the executive team of the BBC. This team include
Director, BBC Scotland,
Director, BBC Northern Ireland
Director, BBC CYMRU Wales
Director, BBC Digital
Director, Marketing and Audience, etc.
Management Board- There is also a management board, whose responsibility is to manage the issues which are pan-BBC in nature, which are given to them from the executive board. Some of the posts here are
Director general
Director, radio
Director, television
Director, news and current affairs etc.
This is the basic hierarchical structure of the BBC in a nutshell.