California is the most populous state of United States ad is located in the far west. The state has a highly productive economy due to advancement in a wide range of industrial and farming sector. The state's executive branch is headed by the governor, who is elected for a four year term. Before going deep into the California political hierarchy, let's take a brief look at how the government of California actually operates.
Basically, there are three branches of government in California. The first one is the Executive branch, which consists of the Governor of California. The second one is the Legislative branch consisting of the Assembly and Senate and the third one is the judicial branch, which consists of the Supreme Court of California.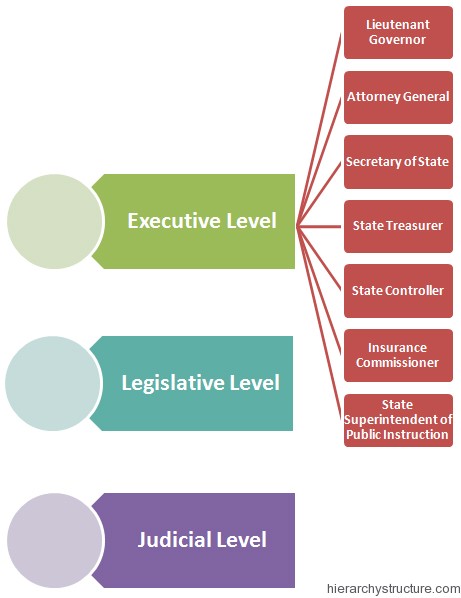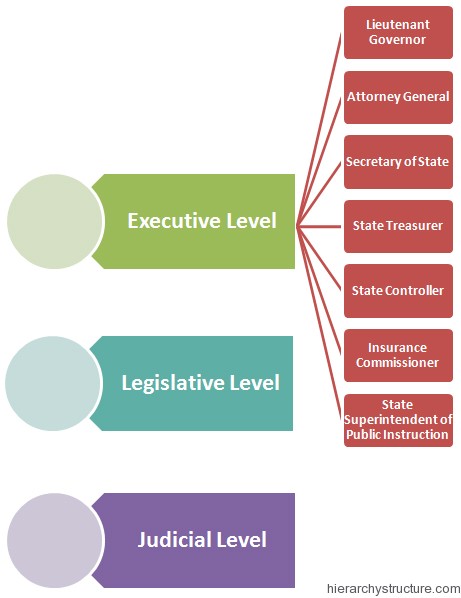 Executive Branch
The executive branch of California is headed by the Governor. The other executive positions are:
Lieutenant Governor
Attorney General
Secretary of State
State Treasurer
State Controller
Insurance Commissioner
State Superintendent of Public Instruction
All the above officers are elected separately for a four year term. Each officer can be elected to an office for a maximum of two times. As the head of the Executive branch, the Governor has the power to sign and approve laws passed by the legislature. The other responsibilities of Governor are proposing state budget, commanding the state police. The Governor and the Lieutenant Governor serve as the members of California State University and University of California Board of Regents.
The various state level agencies coming under the executive branch of California political hierarchy are as follows:
California Business, Transportation and Housing Agency
California Environment Protection Agency
California Health and Human Services Agency
California Labor and Workforce Development Agency
California Natural Resources Agency
California State and Consumer Services Agency
California Department of Corrections and Rehabilitation
Legislative Branch
The Legislative branch of the California political hierarchy is governed by state Senators and Assembly members who are elected democratically. The legislative branch also has relation with the executive branch.
The legislative branch has an influence over the funding, organization and procedures; used by the agencies of the executive branch.
The legislative branch also has the authority to appoint citizens to policy making committees in the executive branch.
The branch also designates members of the Legislature to serve on the agency boards.
Judicial Branch
The Judicial branch is composed of California Supreme Court. The California Supreme Court consists of Chief Justice of California and six associate justices, who are appointed by the governor.
The Supreme Court supervises the lower California courts through the Judicial Council of California and the State Bar of California.
The Superior Courts of California are also included in the judicial branch. There are 58 counties in California and each and every county has its own Superior Court. The Superior courts manages almost all the civil and criminal matters.
To know more about Texas Political Hierarchy Click Here