The field of computer science is progressing by leaps and bounds and is offering great career opportunities. Computer jobs hierarchy refers to all possible job titles in the vast computer industry. Computer industry has risen with a huge drift especially in last two decades. Computer industry has further got many fields but the hierarchy of computer related jobs mostly remains in a simple and customized manner.
There are numerous technologies which offer promising career to fresh graduates in different fields associated with computers and information technology. The hierarchy of jobs is quite high and so these all cannot be explained here. So only some of the major levels in computer job hierarchies are described in brief as below in this article in a manner of descending order.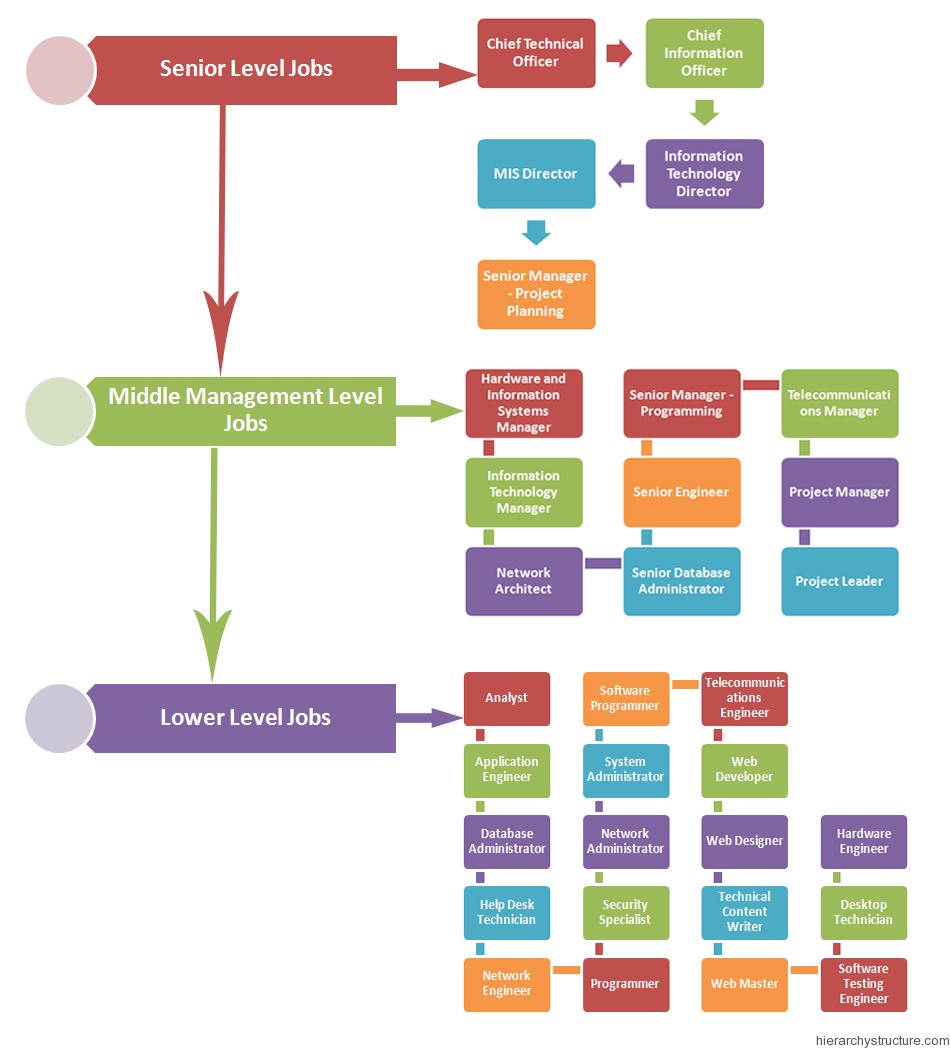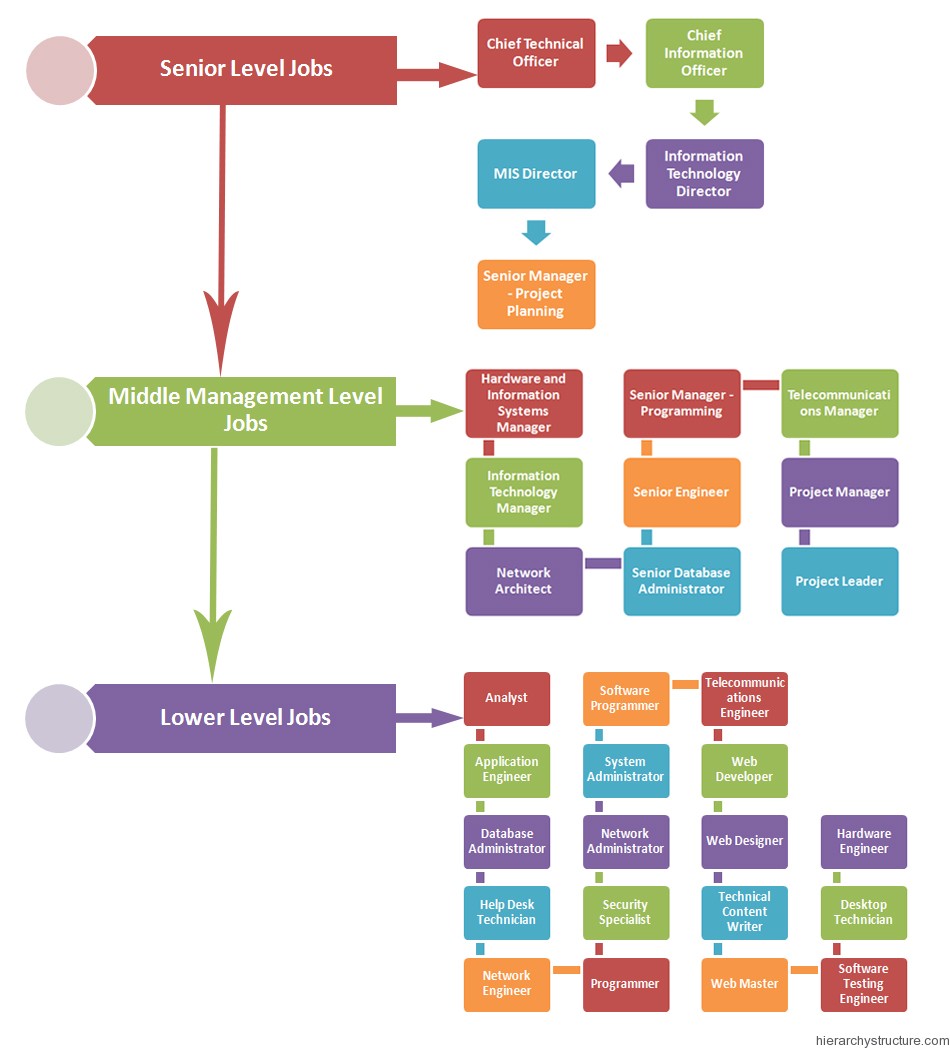 Senior Level Jobs
The professional at this level are more involved into decision-making processes. They overlook the entire technical work in the organization. Professionals at this level require broad corporate perspective, good communication skills and great technology knowledge. Following are few profiles that acquire highest level in the hierarchy.
Chief Technical Officer
Chief Information Officer
Information Technology Director
MIS Director
Senior Manager – Project Planning
Middle Management Level Jobs
This level features the job profiles at middle managerial levels. The professionals at this level of computer jobs hierarchy are associated with individual technical departments and manage those departments by applying their technical & managerial skills. The major task performed by the professionals at this level is to manage the individual activities and project segments to lead the project towards completion within the assigned budget and stipulated deadline.
Hardware and Information Systems Manager
Information Technology Manager
Network Architect
Senior Database Administrator
Senior Engineer
Senior Manager – Programming
Telecommunications Manager
Project Manager
Project Leader
Lower Level Jobs
The individuals at this level are the professionals who have specialized in one of the technology related with computers and IT. These professionals manage certain parts of technical processes depending on their subject matter expertise. Many different profiles are served by professionals at this level. Also these professionals are fresh graduates or the ones who possess little experience in their field. From this level onwards, the professionals start taking bigger leaps in their career within the field of their specialization.
Analyst
Application management Engineer
Database Administrator
Help Desk Technician
Network Engineer
Programmer
Security Specialist
Network Administrator
System Administrator
Software Programmer
Telecommunications Engineer
Web Developer
Technical Content Writer
Web Master
Software Testing Engineer
Desktop Technician
Hardware Engineer