Organizational charts are surely an underappreciated document that you will find in each and every company across the world. It is true that organizational charts have been in the industry for a long duration of time, but even with the changing and ever-evolving industry and the advent of the internet in the world the importance of organizational charts have not decreased even a bit. To some extent, it can be said that over the years organizational charts have gained more importance in companies or organizations.
Preparing an organizational chart can get a bit daunting task for you if you haven't prepared one in the past. If you have been struggling with this task and have been looking for guidance, then know this fact that there are numerous ways which you can use in order to make a good and impressive organizational chart. You can either use some organizational chart making software or can go online and make one by merely entering the names and job titles of the employees. If you have a desire to make a customized organizational chart, making one with Microsoft excel sheet can do the magic for you.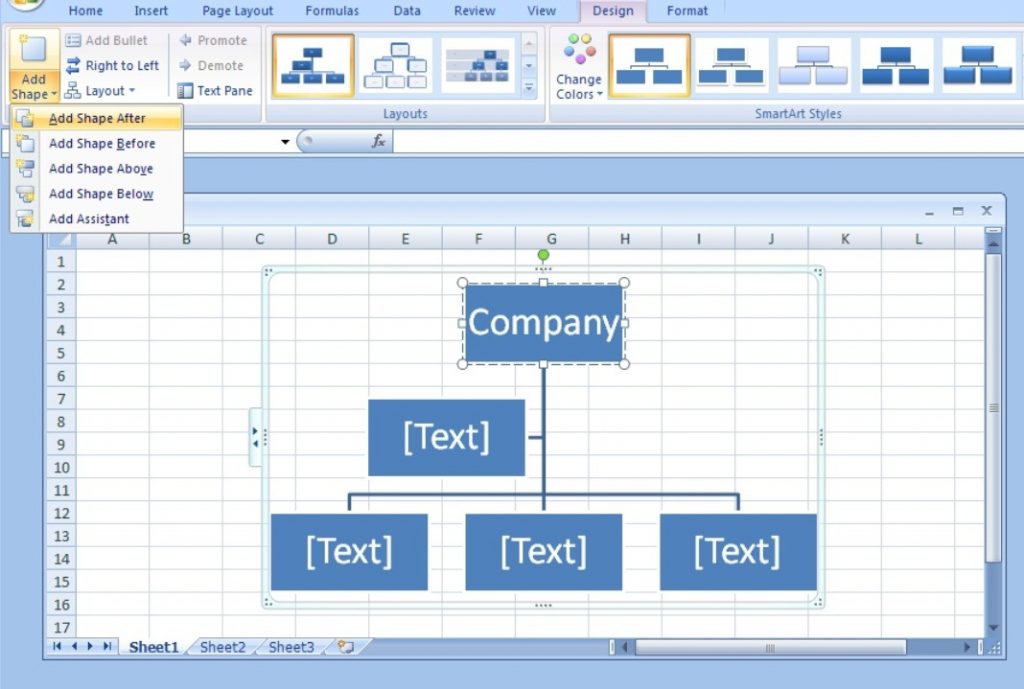 It is true that making an organizational chart on excel will take some extra time but the final result will be great and will offer satisfying and unique result. There are other Microsoft office products that you can use in order to prepare an organizational chart. Excel comes with loaded features that allow making organizational chart showcasing the names and title of the company's employees. Once prepared the organizational chart will show the owner or active CEO on the top of the listing of the hierarchy of company and below it the names of other employees based on their level in the company's hierarchy. There is no doubt in the fact that working on an organizational chart in excel can be a bit daunting, especially if you enter a hierarchy box without any connection or line. If you have been looking for a solution to the same problem, then we might be able to help you with this problem. There are two ways by which you can draw a line and connect hierarchy box to the hierarchy tree.
Using Drawing Tools
Click on "Insert" icon.
Click on "Shapes" in the tab. After that, a drop-down menu will be opened.
After that click on "Line," it will be listed in the drop-down menu.
After that simply click and drag the mouse in order to create the line.
Using SmartArt Tools
Click on the organization chart.
After that click on the box that you need to connect to the hierarchy, the design tab will open automatically.
In the Ribbon's create graphics section click on the "demote" icon. The box will be connected to the box on top of the hierarchy tree. Keep clicking "demote" until the required box gets connected to the required place in the hierarchy tree.