Financial Career hierarchy basically integrates all the financial job titles and career levels that a person from the finance field can attain in his career. This hierarchy showcases the career level from the beginning to the highest possible career level attainable in the industry.
Financial management in the organizations as we all know integrate the categorization, organization, administration and appropriately maintaining all the financial operations by the financial professionals. These professionals are expected to handle this thing with a great ease and through liability. The financial career hierarchy levels are described below in this article starting from the highest job title and ending with the lowest one in the end.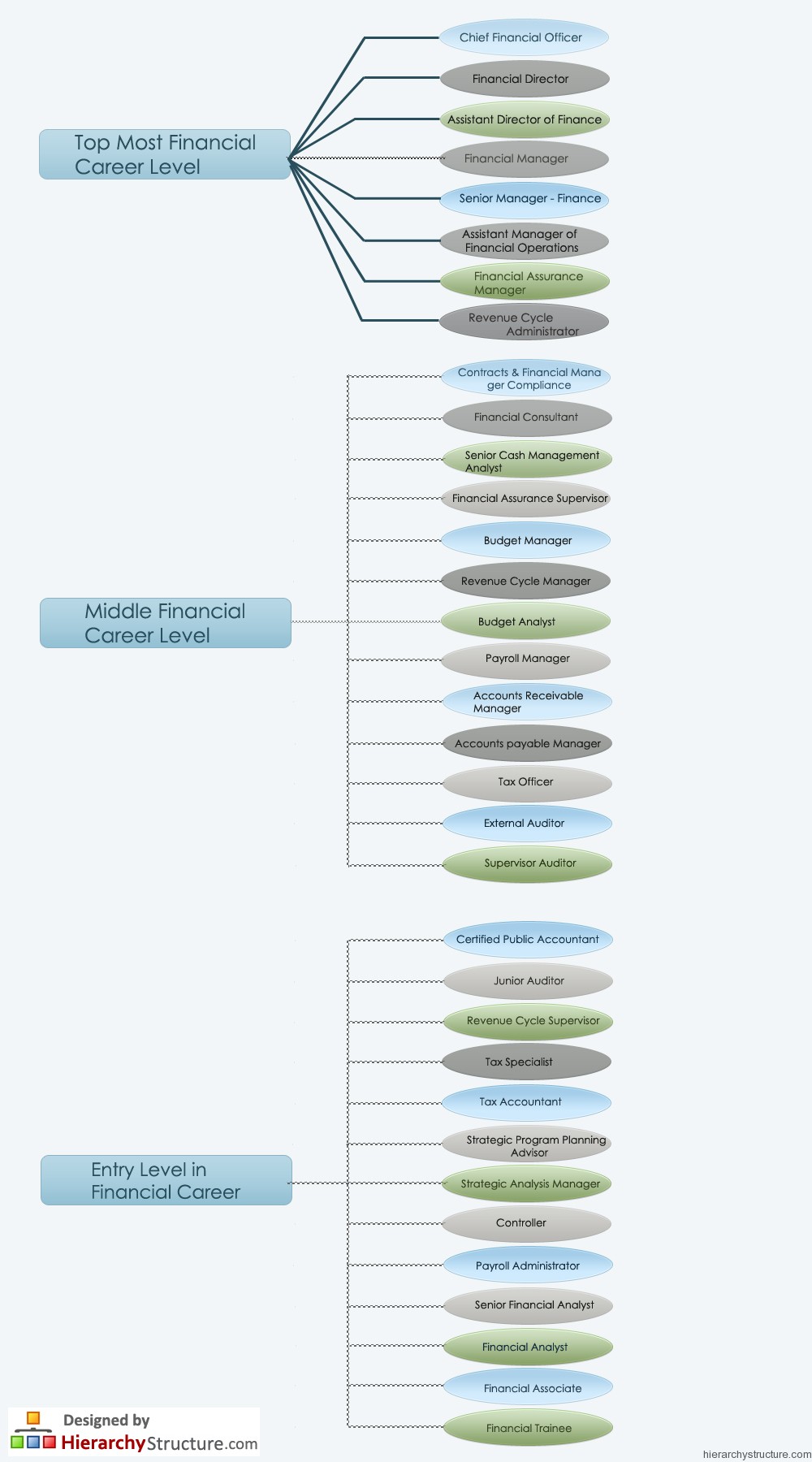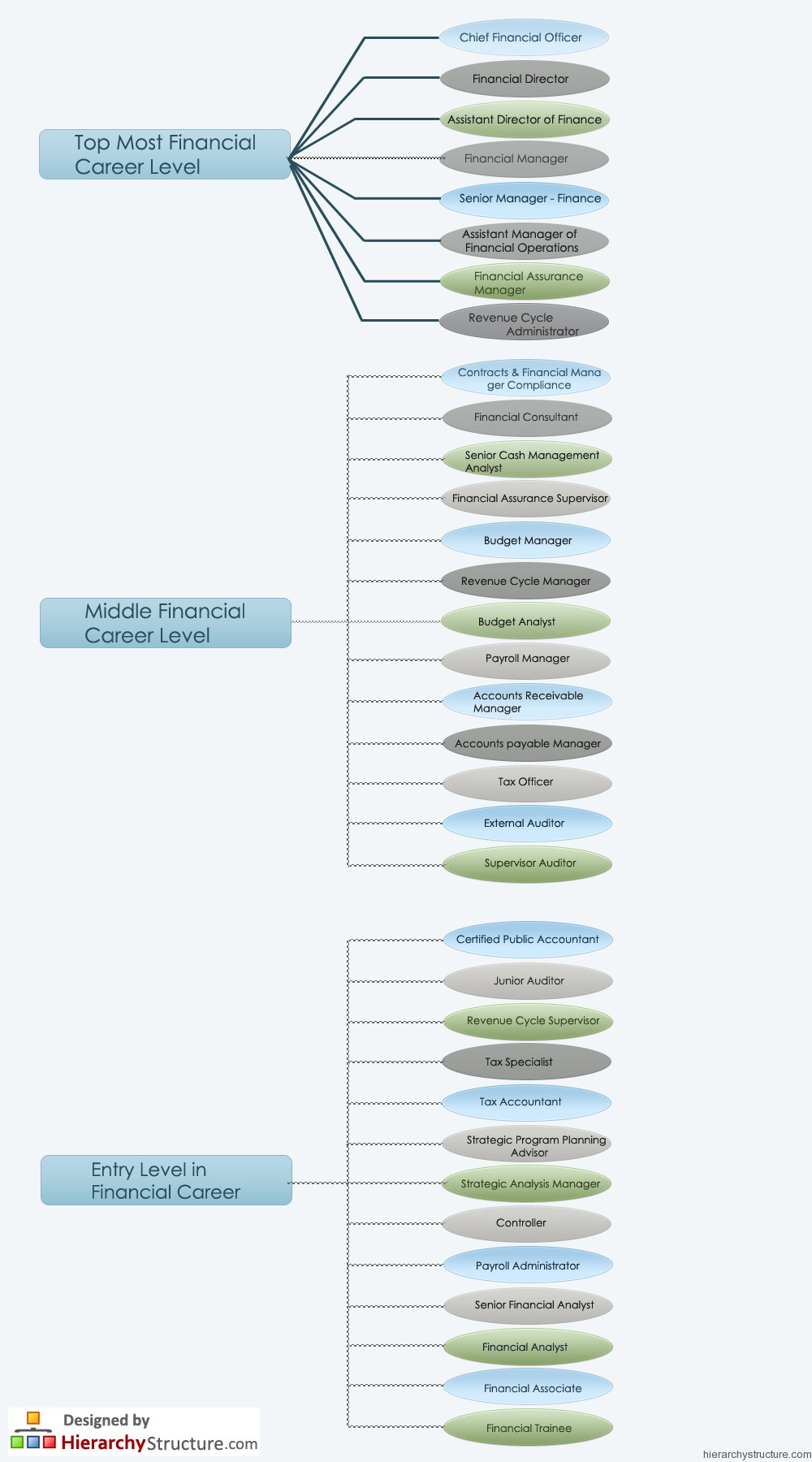 Top Most Financial Career Level
The highest level in the finance career hierarchy is this level. These are the highest job titles that finance related official can attain in his career after numerous years of vital experience and thorough knowledge of the field. These are basically the management career level in the finance career hierarchy. These are basically the financial advisors as well as the government licensed & authorized professionals that are hired by an organization to aid them in their profitable financial decisions. All of the job titles that come under this highest level are categorized as below:
Chief Financial Officer
Financial Director
Assistant Director of Finance
Financial Manager
Senior Manager – Finance
Assistant Manager of Financial Operations
Financial Assurance Manager
Revenue Cycle Administrator
Middle Financial Career Level
The entry level finance officials after gaining vital years of experience then get to work as the middle level financial officials. These professionals play an essential decisive role in managing company's financial operations while ensuring the organization's professional standards are up to the obligation. Moreover, the intensification and development of organization's entire financial area is also handled by these officials. Organization's beneficial investment strategies also come under the liability of these senior officials. This career level incorporates following job titles –
Contracts & Financial Manager Compliance
Financial Consultant
Senior Cash Management Analyst
Financial Assurance Supervisor
Budget Manager
Revenue Cycle Manager
Budget Analyst
Payroll Manager
Accounts Receivable Manager
Accounts payable Manager
Tax Officer
External Auditor
Supervisor Auditor
Entry Level in Financial Career
The entry level in the financial career hierarchy incorporates all those career job titles that a person in finance career under went through in the beginning of his finance career. These officials are basically finance graduates having little or even zero work experience in the finance field. The levels are as below –
Certified Public Accountant
Junior Auditor
Revenue Cycle Supervisor
Tax Specialist
Tax Accountant
Strategic Program Planning Advisor
Strategic Analysis Manager
Controller
Payroll Administrator
Senior Financial Analyst
Financial Analyst
Financial Associate
Financial Trainee
Know about Investment Banking Job Hierarchy.