A well drafted organizational structure is very much essential for the proper functioning of all the departments of the hotel and to achieve the common organizational goals. To ensure the maximum successfulness, there must be a well-defined hierarchy of positions.
Moreover, it is required that the professionals at each and every position should clearly understand their roles and responsibilities. Let's discuss about the hotel jobs hierarchy and, the roles and responsibilities associated with each particular job position.
The organizational structure of a hotel is vast and it is comprised of the various departments. The various departments are Food & Beverage department, Sales & Marketing department, Accounting department, Engineering & Maintenance department, Security department and the Human Resource department etc.
There is a typical hierarchy prevalent in the specific departments of the hotel. The managerial staffs are at the top of the hotel jobs hierarchy. The hierarchy of hotel jobs proceeds from top to bottom in the following way: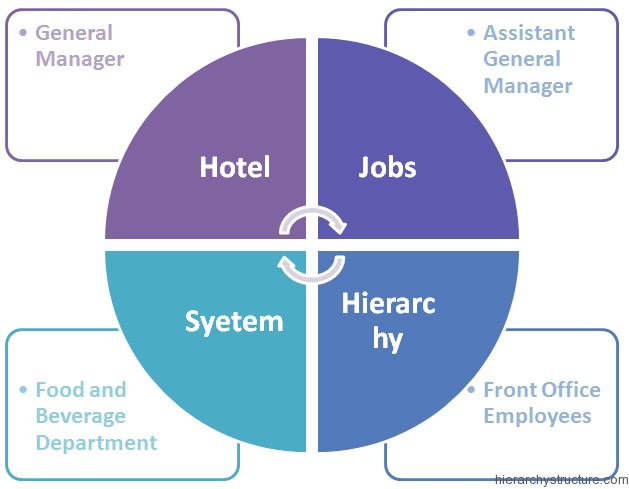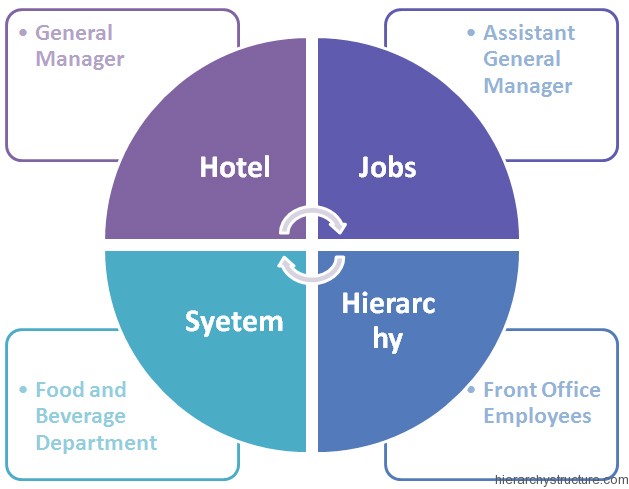 General Manager
Assistant General Manager
Front Office Employees
Food and Beverage Department
General Manager
The general manager is responsible for a variety of tasks, which include setting the service standards for the hotel, selecting and hiring new employees, developing various sales plans and strategies, planning work schedules for the subordinate officers, strategizing marketing plans and preparing financial plans at periodic intervals of time.
In addition, the general manager deals with the various vendors and external contractors. S/he performs inspections of all the operations of the hotel at regular intervals of time.
Assistant General Manager
The assistant general manager maintains the files and records specific to various departments. The assistant manager communicates with the different departments of the hotel and receives updated documents and information about the various operations going on, and forwards them to the general manager for verification.
The role of an assistant manager is vital in maintaining the proper coordination between the departments of the hotel. S/he ensures that all the employees are complying with the regulatory standards of the hotel.
Front Office Employees
The front office employees are responsible for the front desk operations of the hotel. The front office manager is at the top position of the front office department and performs various important roles such as keeping track of the bookings and reservations, managing the issues set forth by the guests and directing the guest service agents, for providing effective customer service to the guests.
The other positions below the front office manager are front desk supervisors, front desk agents, reservation specialists, telephone operators and door attendants etc.
Food and Beverage Department
The food and beverage department is the most important department of the hotel. This department is responsible for providing the quality dining services to the guests and the customers. The hierarchy of the job positions in this department starts with the restaurant manager at the top, followed by the assistant manager, the executive chef, the assistant chef and the serving agents etc.
Know more about Hotel Management Hierarchy Click Here