In today's World journalism sector is the hot cake for individuals to choose it as a right career option. After pursuing the journalism degree, graduates must have three key qualities: writing skills, inventiveness and social media fluency. During the degree, special training and practical sessions are arranged to make them perfect and build their career in the same field. In hierarchy of journalism jobs within an organization, employees assume different roles at different levels and that all contribute to the company's growth. Each level of employees has unique set of roles and responsibilities.
In this article general hierarchy for journalism jobs are discussed in brief. Just have a look-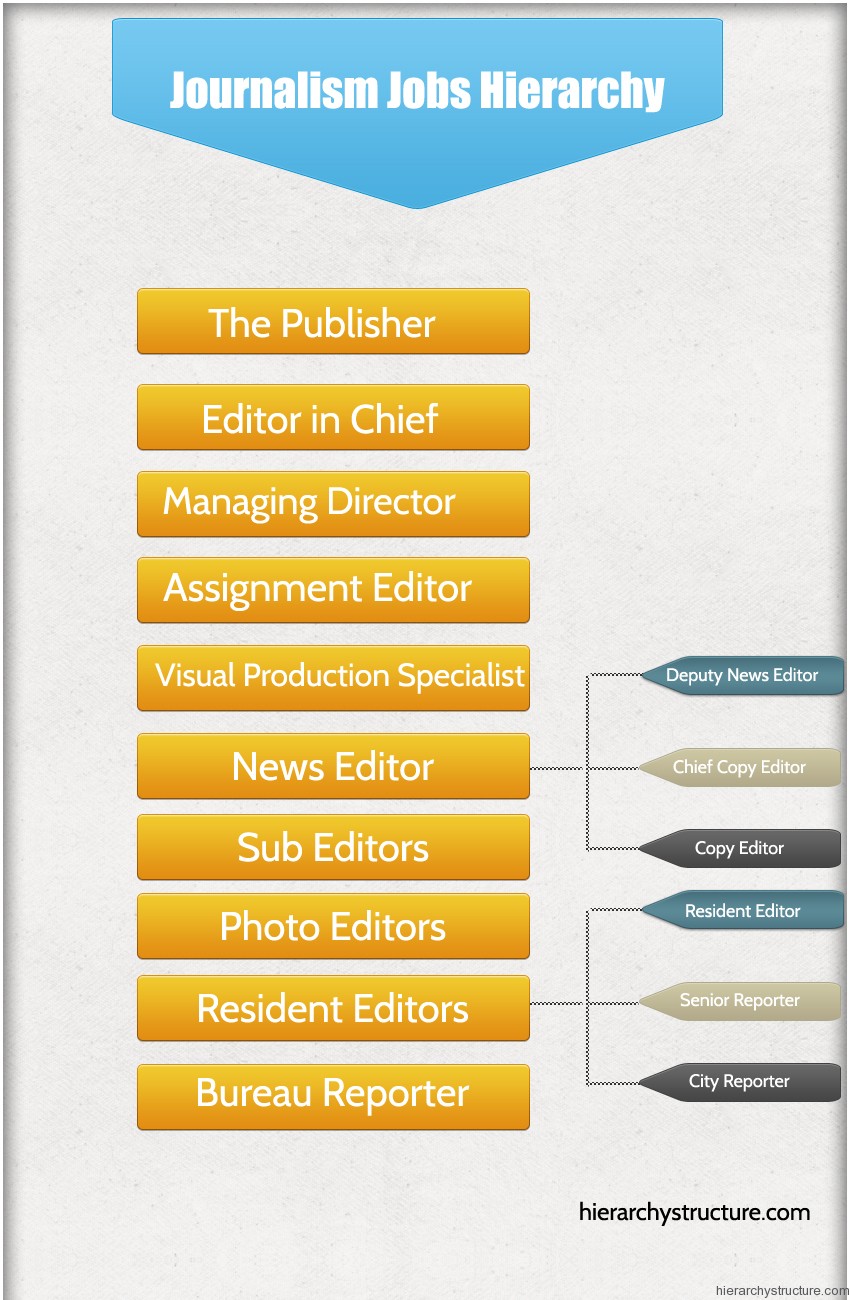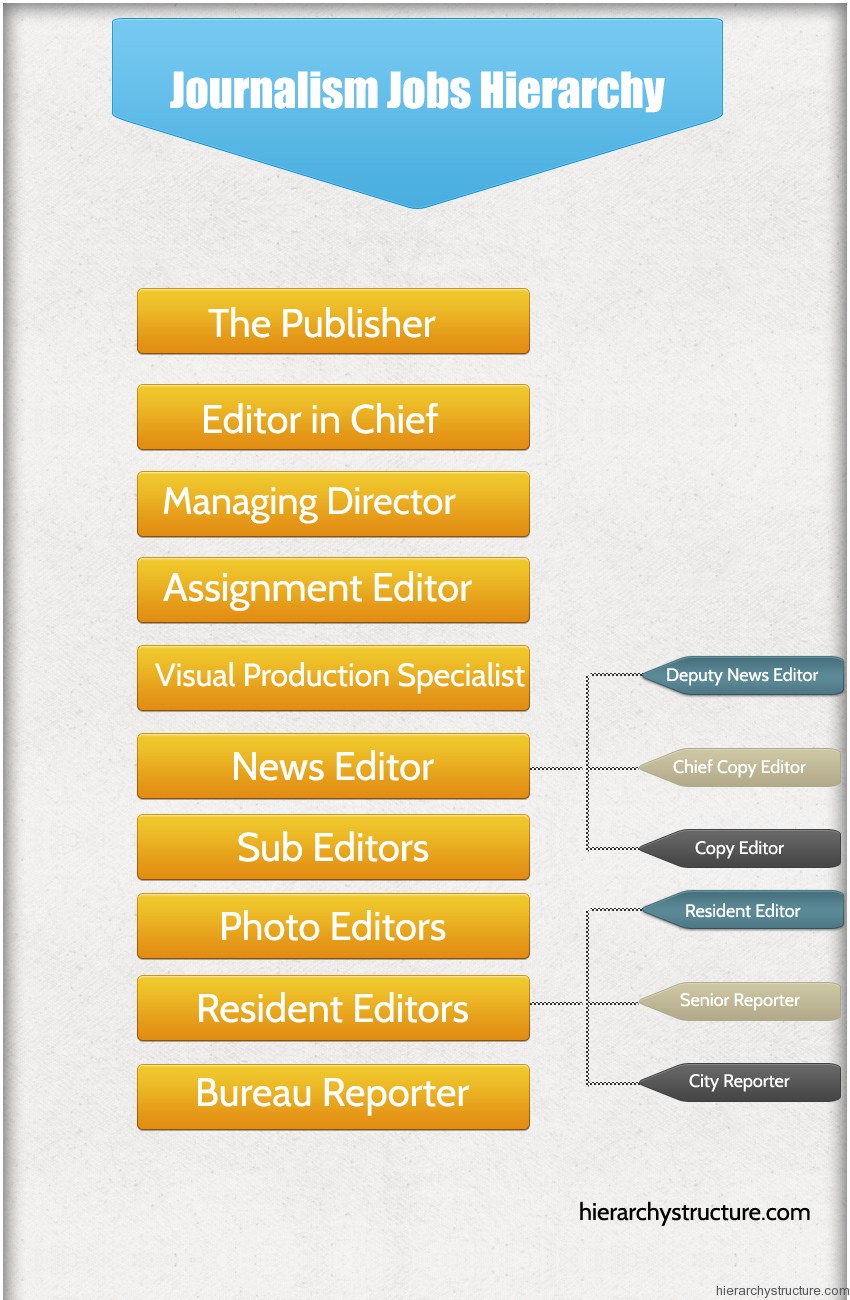 The publisher
Editor in chief
Managing Director
Assignment editors
Audio / Visual Production Specialist
News editors
Sub editors
Photo editors
Resident editors
Bureau Reporter
The Publisher
The publisher is the top boss of the journalism organization. He is responsible for all major decisions regarding the business and editorial part. He is the only one who gives permission for the content to be published.
Editor in Chief
Editor in chief has the control over the news operations like content, budget and hiring. He made the policies for the benefit of the organization. He plays an important role in selection of the editorial board.
Managing Director
The managing editor is the one who has managerial responsibilities like keeping an eye on day-to-day operations of the newsroom. He/she ensures the better results by getting the paper out every day. Assistant managing editors help him/her in specific sections of the paper, such as page3, city news, sports, etc. Managing director directs the staff for the smooth function of the organization.
Assignment Editor
Assignment editors are given some specific section in the news paper like city news, business, sports, features, advertisements etc. Assignment editor assign the specific task to the editors and reporters. They select the editor depending on their skills and capabilities like stories, articles, footage or coverage.
Audio / Visual Production Specialist
The audio visual production specialist, as the name suggests is the professional who deals with the presentation and publication of audio and visual related material.
News Editor
These news editors have the overall control of the news like they only get the news at first from the reporters. News editor itself has the small journalism hierarchy of jobs which are written below:
ü  Deputy news editor
ü  Chief copy editor
ü  Copy editor
Sub Editors
Sub editors are responsible for deciding the value news and main headlines.  They make the consistent and logical story.
Photo Editors
These editors choose the most appropriate and suitable picture and give it to the senior editors for their consent.
Resident Editors
Their role is to represent the publishing organization in the court when required. Hierarchy of the journalism jobs for the resident editor level is as follows:
ü  Resident editor
ü  Senior reporter
ü  City reporter
Bureau Reporter
The bureau reporter is the professional who covers the reporting tasks and supervises the reporting activities from the bureau itself.