PR stands for public relations. PR is an ardent practice of management of flow of data and information between organizations and public for the benefit of their organization. Public relation professionals are known for gaining wide exposure to their targeted audiences by using numerous topics of public interest along with news items.
There has been a huge drift in the job industry of PR in current scenario especially in last few years. The most common activities for a PR professional incorporates working with the press, speaking at the conferences, employee communication along with the winning industry awards. Well there is also a proper hierarchy in the PR jobs and that is explained below in brief with a little description.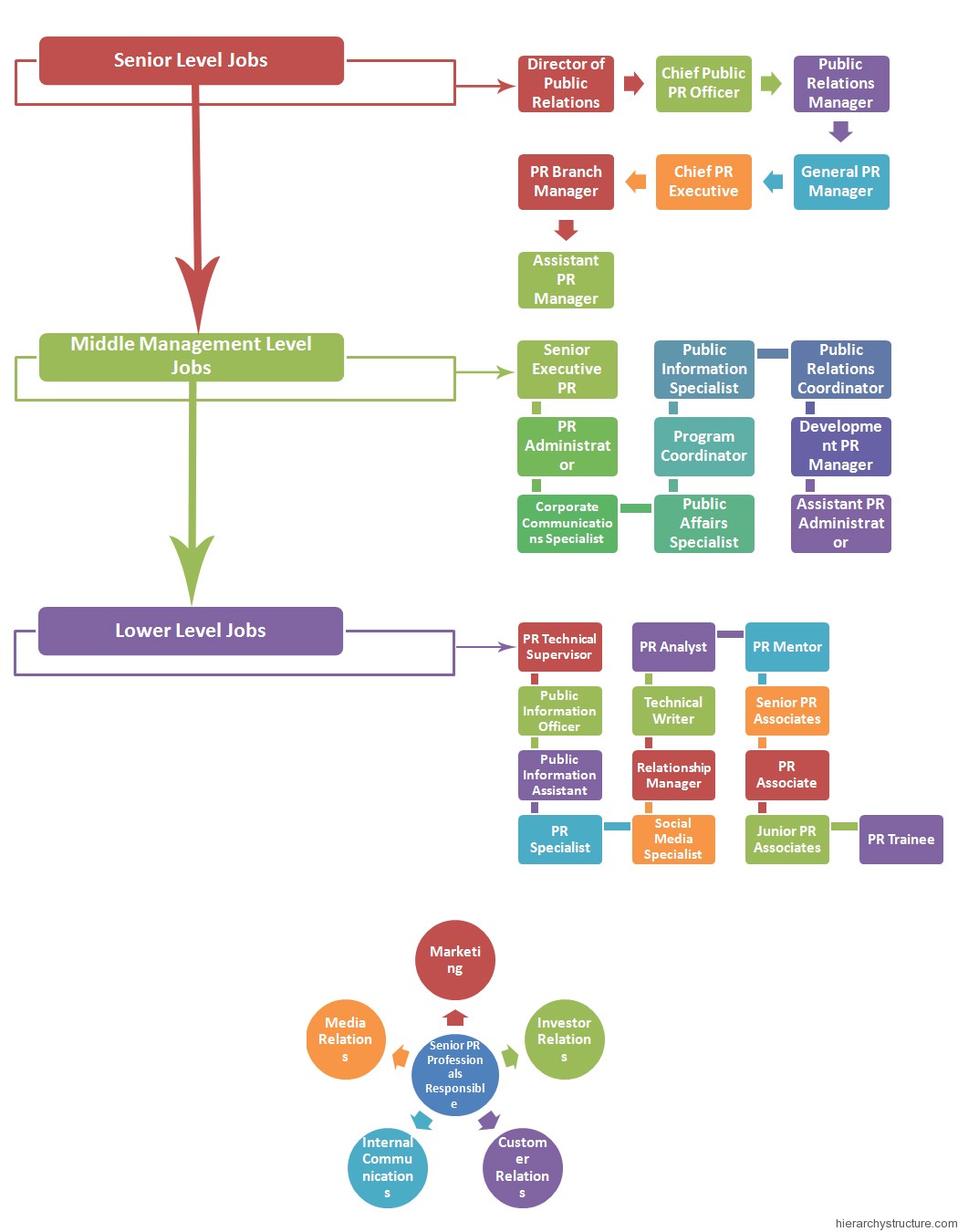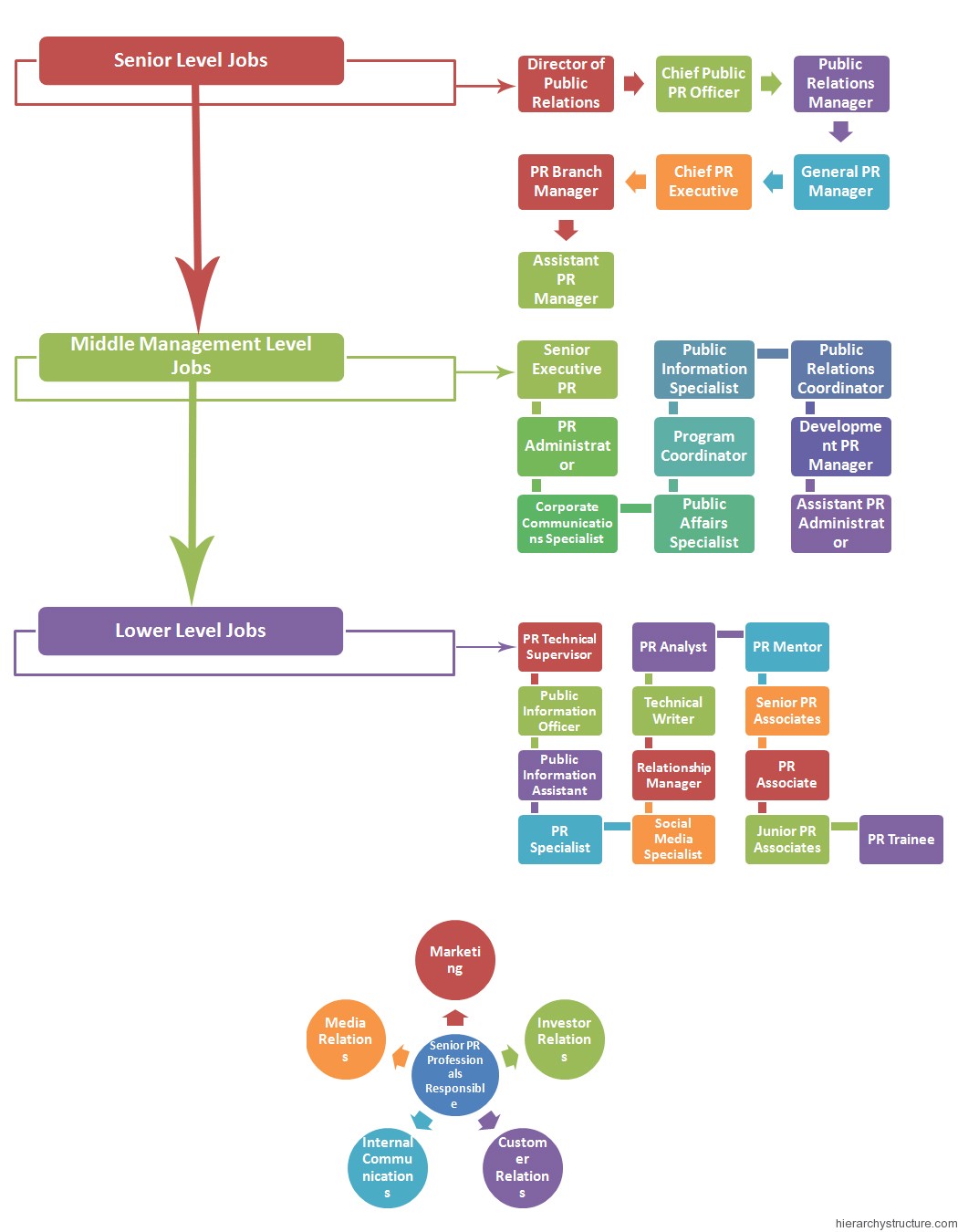 Senior Level Jobs
These are the highest job title attainable in the PR industry. Normally PR senior professionals are tasked with a wide range of responsibilities, generally related to internal or external communications. On a wider note the senior PR professionals are responsible for five distinct areas of communications: investor relations, customer relations, internal communications, media relations and marketing.
These professionals are required to manage the reputation of brand and uphold an organization's public image within the stipulated budget, and publicly advocate its stated targets and goals. Following are few profiles that acquire highest level in the hierarchy.
Director of Public Relations
Chief Public PR Officer
Public Relations Manager
General PR Manager
Chief PR Executive
PR Branch Manager
Assistant PR Manager
Middle Management Level Jobs
This level features all the job profiles at middle executive levels. The main function of a middle level public relations department is to gain, as well as maintain, the positive reputation of a company in the market. These professionals are required to develop creative publicity programs to improve the public image of a Company Organization that employs them. Following are few profiles that acquire middle level in the hierarchy.
Senior Executive PR
PR Administrator
Corporate Communications Specialist
Public Affairs Specialist
Program Coordinator
Public Information Specialist
Public Relations Coordinator
Development PR Manager
Assistant PR Administrator
Lower Level Jobs
The professionals at this level of hierarchy incorporate both fresher as well as experienced one. These professionals are required to communicate clear and consistent messages to a company or organization's external constituents.
These professionals design and promote programs that create a favorable image to identify an organization to the public. From this level onwards, the professionals start taking bigger bounds within their field in their career.
 PR Technical Supervisor
Public Information Officer
Public Information Assistant
PR Specialist
Social Media Specialist
Relationship Manager
Technical Writer
PR Analyst
PR Mentor
Senior PR Associates
PR Associate
Junior PR Associates
PR Trainee