The police force of Singapore is quite popular and stands among the top five police forces throughout the world as far as reliability is concerned. The Singapore police force has been able to consistently stand in the top five rating in the global competitiveness report.
The police force in Singapore grew from an under 15 organization since its beginning to a strong force of more than 38,000 police officers. The major responsibility of police force of Singapore is to maintain the law and order in the area. The officials of Singapore have very beautifully organized their police force in a well framed structural police hierarchy.
This hierarchical structure of the Singapore police force helps them to perform their duties, responsibilities and operations in an effective manner. The police force of Singapore started operating in early 19th century with just 11 men in the unit. But soon it started working on its spread, exposure and perfection, the result of which can be seen when this force is listed among best five forces in the world. Following is the hierarchical structure that contributes a great deal in the effectiveness, reliability and deep spread of the force in all places of the country.
The topmost rank in the country's police force is acquired by the commissioner of police which is followed by the deputy commissioner of police.
On the next level, there are two parallel ranks which deal with two different aspects of police services. These designations are chief of staff and Director (Special duties).
Again on the next level there are two designations for officers which deal with completely different aspects of police services. These two designations act as the commanding officers who control the two areas of police services. These are: Line Units Chief & Staff Departments Chief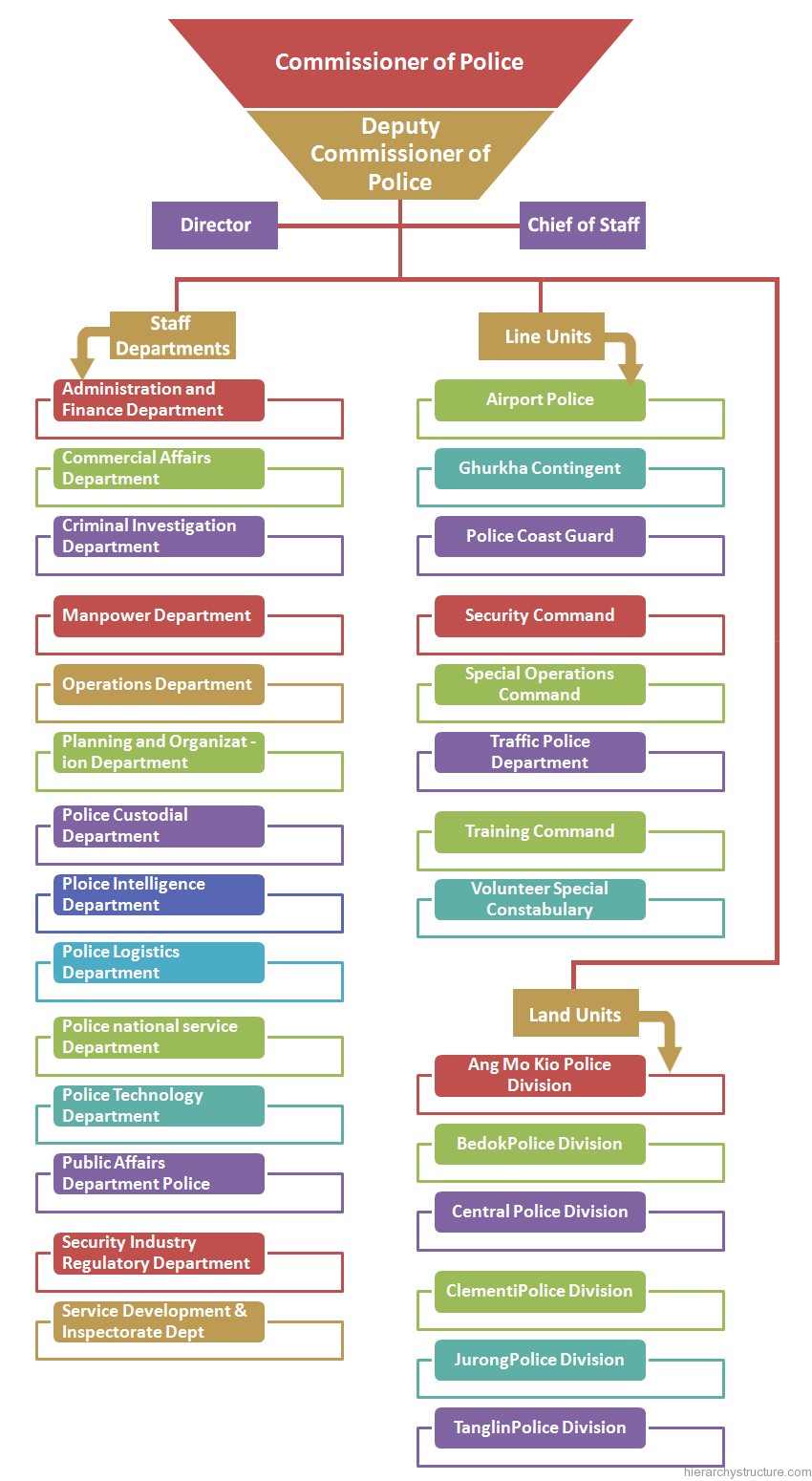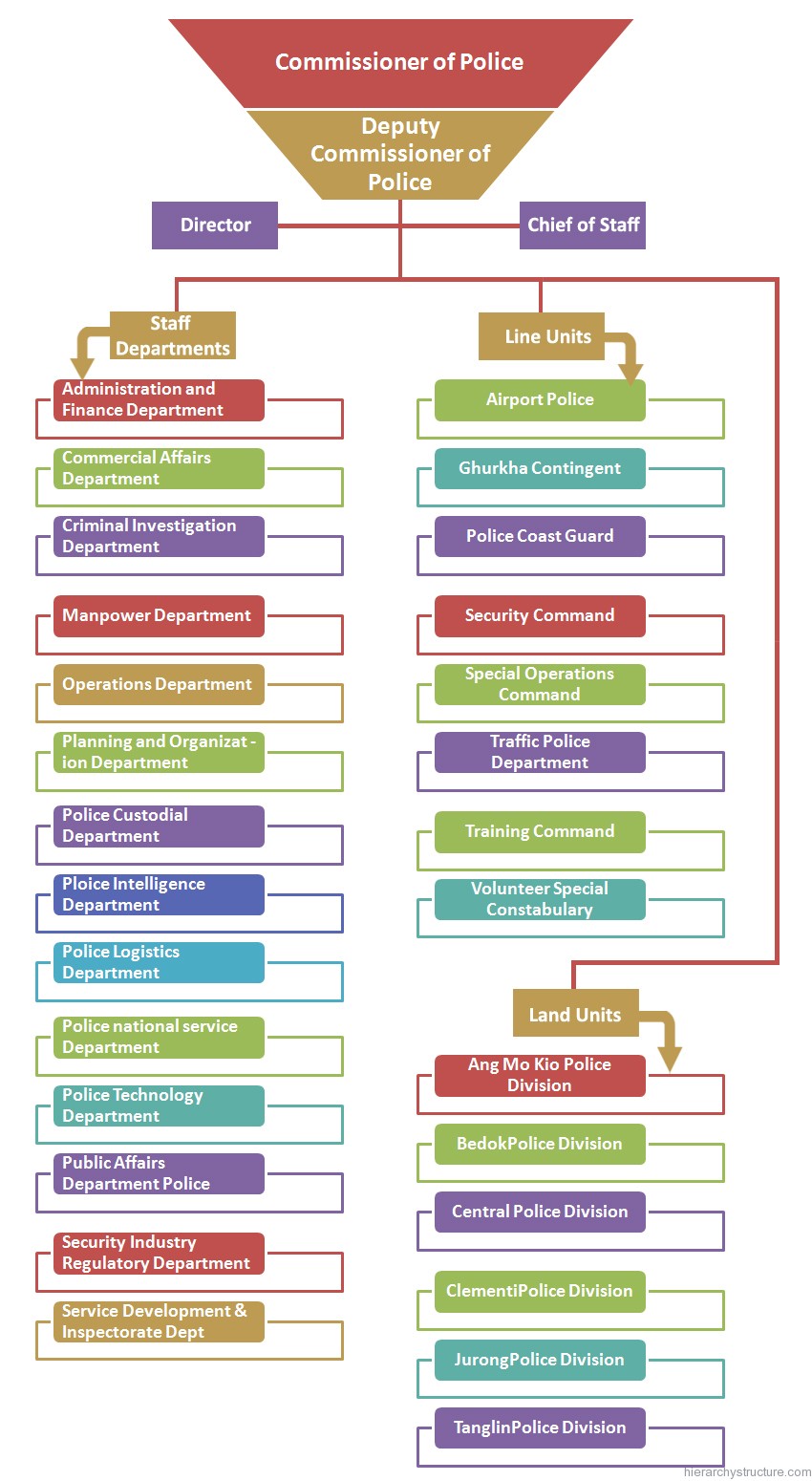 Line units – The officers under the line units are responsible for performing the basic and regular police services which includes maintaining law and order, ensuring safety and performing regular patrolling at public places. The line unit is divided among different smaller units headed by different police officers. These units include:
Airport Police
Ghurkha Contingent
Police Coast Guard
Security Command
Special Operations Command
Traffic Police Department
Training Command
Volunteer Special Constabulary
Land Units – The land units are further subdivided into smaller divisions:
Ang Mo Kio Police Division
BedokPolice Division
Central Police Division
ClementiPolice Division
JurongPolice Division
TanglinPolice Division
Staff Departments – These deals with special police services all the police force requirements other than those mentioned above. These special staff departments include:
Administration and Finance Department Police
Commercial Affairs Department Police
Criminal Investigation Department Police
Manpower Department Police
Operations Department Police
Planning and Organization Department Police
Police Custodial Department
Police Intelligence Department
Police Logistics Department
Police national service Department
Police Technology Department
Public Affairs Department Police
Security Industry Regulatory Department
Service Development & Inspectorate Department
Above we have discussed the hierarchical organization of police force. But a separate hierarchy of ranks also exists in each of the above mentioned sections.