IT industry has risen with a huge drift in the world especially in last two decades. Companies from all sectors, from technology to financial sector, require software professionals for discrete tasks. These professionals take care from planning, designing to supporting complex yet unique user applications in an efficient manner.
Software career hierarchy will integrate all the possible levels and profiles that a software professional can attain in his career. This will include the entry level fresher software professional to the highest chief technical officer. These levels can be categorized broadly in three levels.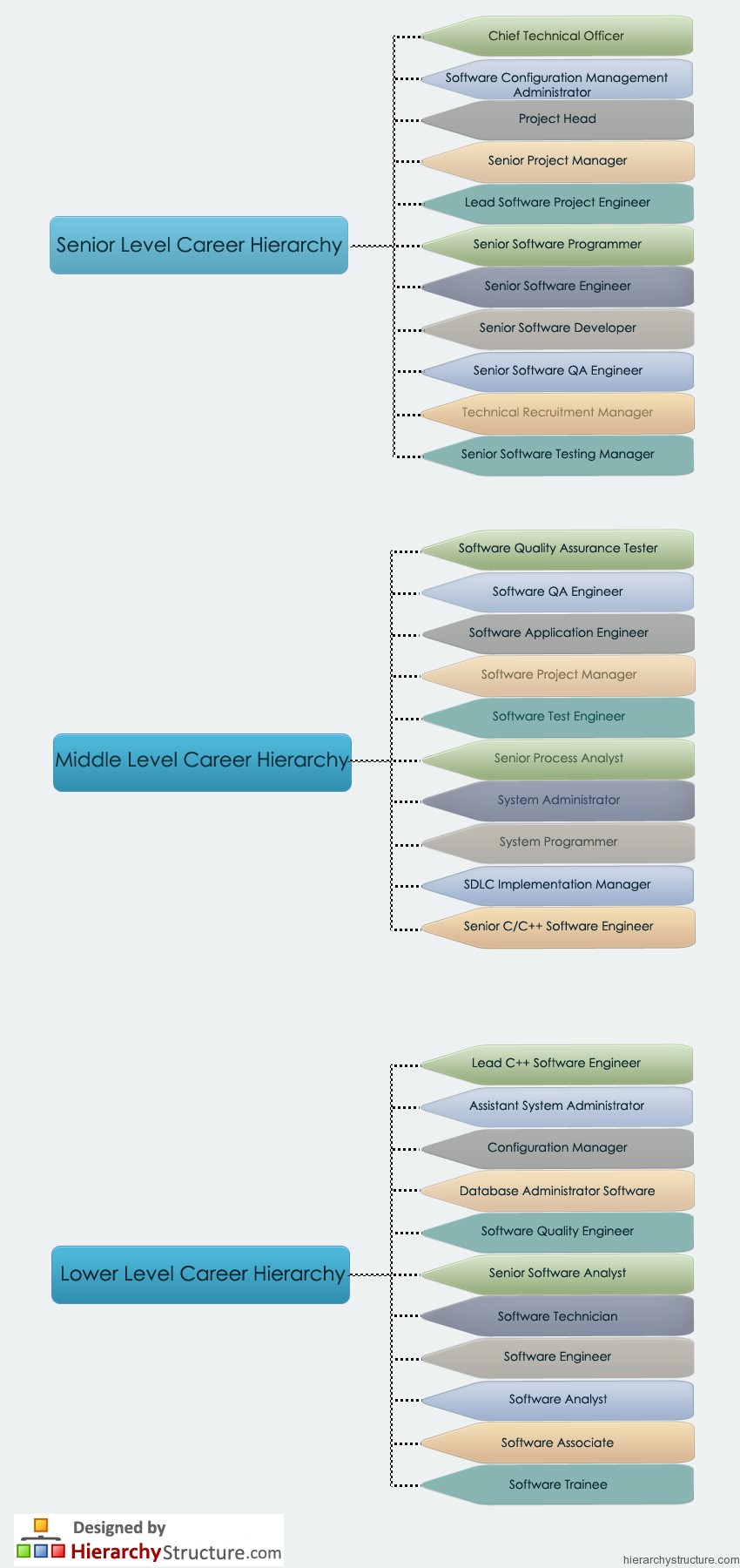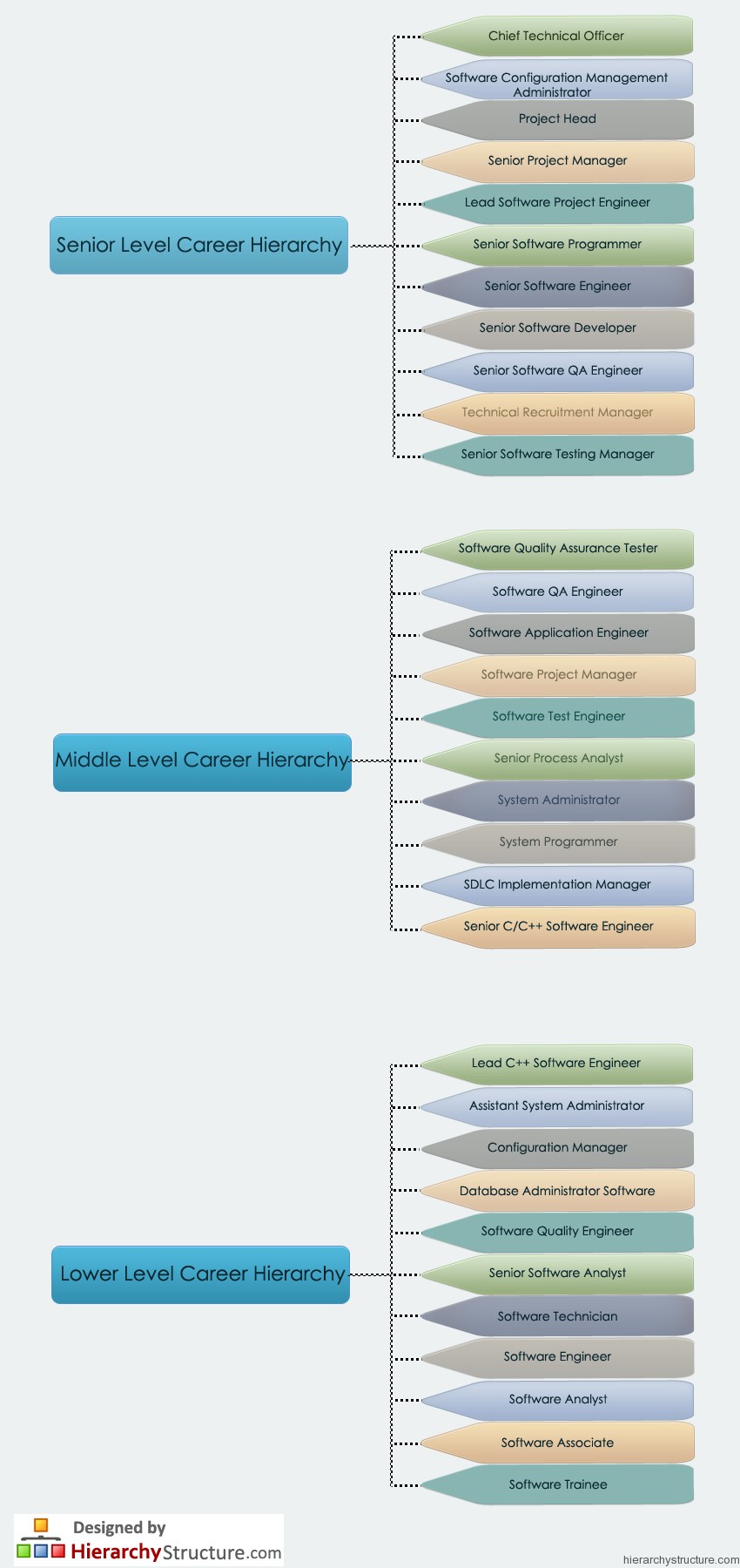 Senior Level Career Hierarchy
This is the highest level job profile that a software professional can gain in the course of his career. These professionals are more implicated into decision making progressions. These professionals are administrative rich professionals equipped with extensive corporate perspective, immensely great technical skills and excellent managerial skills. Following are the profiles that acquire highest level in the hierarchy of Software company.
Chief Technical Officer
Software Configuration Management Administrator
Project Head
Senior Project Manager
Lead Software Project Engineer
Senior Software Programmer
Senior Software Engineer
Senior Software Developer
Senior Software QA Engineer
Technical Recruitment Manager
Senior Software Testing Manager
Middle Level Career Hierarchy
The base level professionals after gaining sufficient experience enter middle level software career hierarchy in their career. The officials at this level of software career hierarchy are allied with specific technical departments and are responsible for managing their specific departments & the team by applying their managerial & technical skills. This level of software career hierarchy incorporate following job profiles –
Software Quality Assurance Tester
Software QA Engineer
Software Application Engineer
Software Project Manager
Software Test Engineer
Senior Process Analyst
System Administrator
SDLC Implementation Manager
Senior C/C++ Software Engineer
Lower Level Career Hierarchy
This is the lowest level in the software career hierarchy. The officials at this level are those experts who are specialized in some specific technology related with the broad software field. There are numerous diverse profiles that are served by officials at this level of the career. Further these officials are fresh graduates or those who have little experience in their field but gain vital experience with the course of time. From this base level onwards, these officials start taking superior leaps in their career but within the field of their specialization.
Lead C++ Software Engineer
Assistant System Administrator
Configuration Manager
Database Administrator Software
Software Quality Engineer
Senior Software Analyst
Software Technician
Software Engineer
Software Analyst
Software Associate
Software Trainee