In each and every sport, there is a team. The team members are interdependent and they have common goals. There are a certain number of members in a team and but not all the members of the team make equal contributions. Some team members contribute more to a team's success and some other team members contribute relatively less to the team's success.
The sports teams are functionally diverse and they are a collection of members with different specialized skills and knowledge and each and every single member uses its set of capabilities to contribute to the team. In this particular article, we will discuss about the sports team hierarchy, which is very useful in managing the team member's interdependence and ultimately affects the output of the team in a positive manner.
The hierarchy system acts as a powerful system, which has the capability of motivating both the team behavior or performance and the individual behavior or performance. Hierarchy can enhance the coordination between the team members but each and every member knows as what the other member is doing and why s/he is doing that.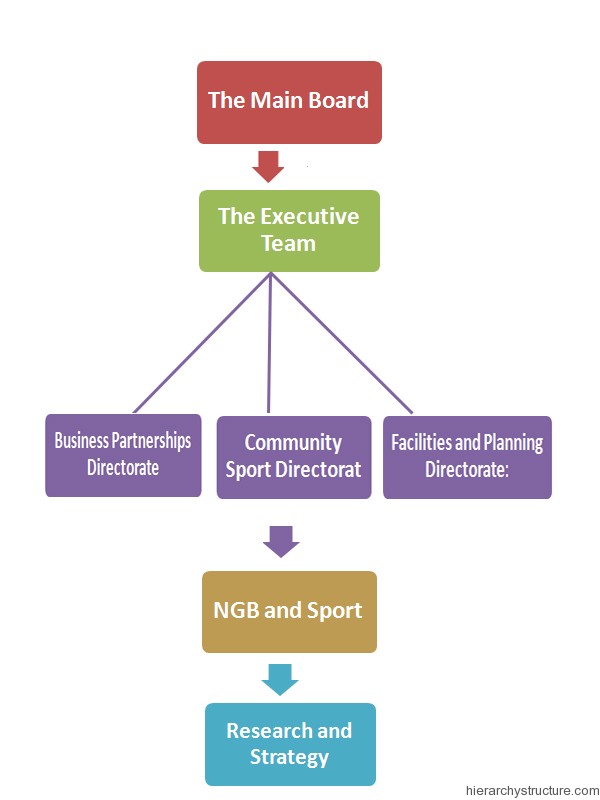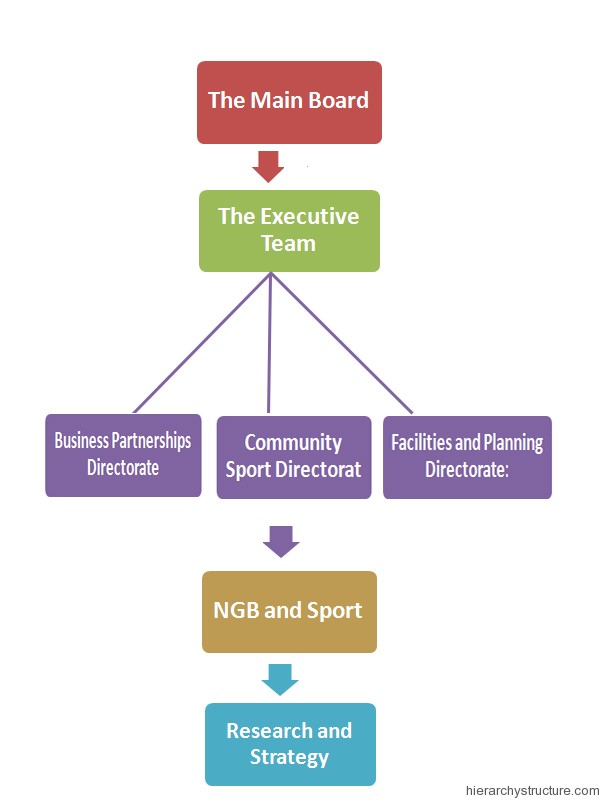 Here is a generalized sports team hierarchy, from which you can get an idea of how the whole team is structured.
The Main Board:
The main board holds the highest position in the hierarchy.
The main board provides support, sets direction, provides governance and service to the executive team.
The Executive Team:
The executive team of the sports team hierarchy is responsible for maintaining the day to day running of the businesses.
Business partnerships Directorate:
The role of the business partnerships directorate is to help the existing and the potential partners get the required advice and information about the sports.
The directorate also incorporates the commercial team, who work with the commercial partners to generate a private sector investment into community sport.
Community Sport Directorate:
The community sport directorate helps in attracting more children and adults to sport in the local places by taking the help of the local partners.
The directorate works closely with the county sports partnerships to connect the national and local priorities.
Facilities and Planning Directorate:
The function of this directorate is to build and maintain the required architecture in order to play sports.
The directorate provides advice on facility design and works with the planning system to generate more investment in sports.
The directorate manages various sport centers, which provides training of national and international standards in a wide range of sports.
NGB and Sport:
The function of this directorate is to help the various national sports bodies in enhancing their participation.
They also work with the other sports council.
Research and Strategy:
This directorate of the sports team hierarchy is responsible for analyzing as what makes people to be motivated towards sports and what puts them off.
They analyze the personal experiences of different people associated with sports.
Know more About Sports Management Hierarchy Click Here