Structuring assets in CMMS (computerised maintenance management software) can be done in number of ways; however, developing a hierarchy can be most beneficial for them.
CMMS solutions are integrated to improve management and performance of organization's assets. Hierarchical structures are more than just copy and paste solutions; in fact, they are a critical process to decide the kind of hierarchical asset structure that is required to suit an organization and its connection with assets.
What is Hierarchical Structure of an Asset
Hierarchy is system in which organization's people are ranked above one another according to their expertise and authority power. When it comes to assets, hierarchy is the relationship between top – level equipment and its sub parts.
Let's take a tablet for example. A tablet is a level above a smart phone and one level below a laptop. Organizations term this relationship as 'Parent-Child-Relationship'; this establishment allows us to easily identify which bigger assets like machineries, vehicles or industrial equipment you can perform maintenance and can rely on, in comparison to all the tangible pieces, parts and accessories. For the above example, a headphone will be a tangible piece for a tablet.
Hierarchical Asset Structure helps companies to organize assets in a way that reaps benefits in production and time management.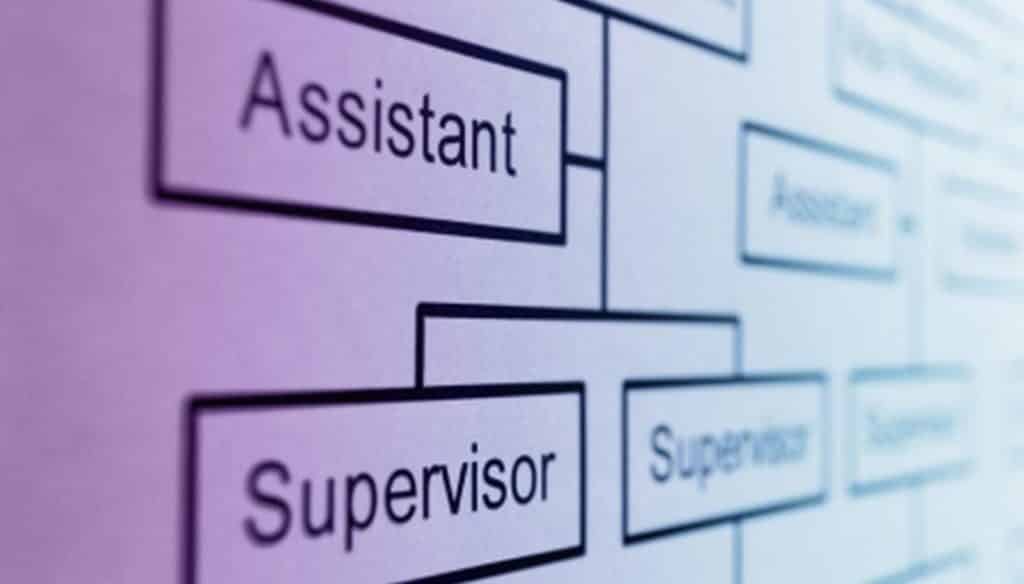 How to Structure an Asset Hierarchy?
An effective Asset Hierarchical Structure can completely change the dynamics of your organization's asset and improve its management and performance. The parent –child relationship in asset structuring helps technicians to find out which asset have periodical maintenance coming up and which is facing down time and which asset needs to be shut down.
Structuring an Asset Hierarchy is a developing process and one should consider the following steps;
1. Start by Asking End to End Questions
It is important to understand what information is crucial for making smarter and faster decisions. Before you start, ask the following questions
The total cost of a particular piece of equipment or machinery?
The average time that takes to repair a similar equipment of different industry (MTTR)?
The average number of times of failure of that particular equipment?
Which of the accessories or child component is causing delay or downtime?
Which of the accessories or child component can be included in the next change?
The break even analysis between repair and replacement?
2. Set A Customised Asset Hierarchy Structure
Make sure that your hierarchical asset structure is not copy pasted from another firm but reflect your own organizational culture, resources and services.
Look at your asset diagram and understand its natural groupings, from where the power is sourced and the location of the asset.
Identify similar type of assets from different manufacturers, with same power consumption, speed etc.
Set up the 'Parent-Child Relationship' by categorising the assets – Asset Type, Make & Model, Asset Tag, ID, Location/Level, Serial Number etc.
3. Monitoring the Asset Hierarchical Structure
Start running reports and call in experts to analyse the Hierarchical Asset Structure after a month of setting it up. You should have instant answers for questions like which asset is more important, what is the mean time to repair asset (MTTR) etc. If you are still unsure of the answers, then probably your set hierarchy still has glitches and that you need to rectify and rework on them.
Make sure you come back and answer all the questions until every answer is justifiable and prompt.
4. Use Techniques to Validate Your Decisions
Use techniques such as Failure modes and effects analysis (FMEA) and Root Cause Analysis (RCA) to track down data in order to find the driving costs of assets. FMEA is an effective technique that gives best resolution through levels of decision making and brainstorming sessions.
Benefits of Hierarchical Asset Structuring
Most effective while scheduling the preventive and predictive maintenance activities of assets and other assets associated with the parent assets.
Historical data helps in minimising total cost of ownership to lowest possible level as you will have clear data on where each penny is spent in maintenance.
With the use of FMEA you can now study the consequences of asset failure. The step by step FMEA helps you to prioritise failure according to its serious consequences, frequency and level of difficulty in detection.
Image Credit: bizfluent.com