Account related professionals' deals with variety of subjects like finances, monetary issues, profit – loss statements, payrolls, expenditures and sales for their clients. In simple words, an account professional handles everything that is related to their client's monetary concerns.
Accounting career hierarchy will showcases all the career levels that are associated with an account professional career. The career profiles of an account associate are immensely wide. There are numerous profiles related to this career hierarchy. These entire career profiles are described below categorized under three broad divisions. These three are the career levels that are broadly diversified according to the professional's experience, knowledge and years of working. These all are described below in descending order means the highest level is placed at the top while the lowest one is at the end.
Highest Financial Career Level
The highest level in the accounting career hierarchy is this top level. These are the highest job titles that an accounting professional can attain after gaining years of hard vital experience in their specific field. Their key duties involve managing the senior account professionals, taking care of the company's profit – loss issues, company's budgeting and company's tax considerations are all handles by these professionals. These are basically the decision makers of the accounts department for the company. The high level job profiles are described below:
Accounts Director
Chief Finance Officer
Accounts Vice President
Senior Accounts Manager
Senior Accounts Administrator
Director of Cash Management
Accounting Analyst I
Senior Accounts Receivable Manager
Senior Accounts Payable Manager
Middle Accounting Career Level
These are the managerial hierarchy of accounting job profiles. These professionals lead the entry level accounting professionals to get the company's desirable work done from them. These professionals are accounting experts having expertise in their specific fields. Their job duties vary from audits to handling tax departments, managing payrolls of businesses, analyzing company's ledgers, considering company's overall financial issues and many more. The mid level accounting career hierarchy includes following job profiles.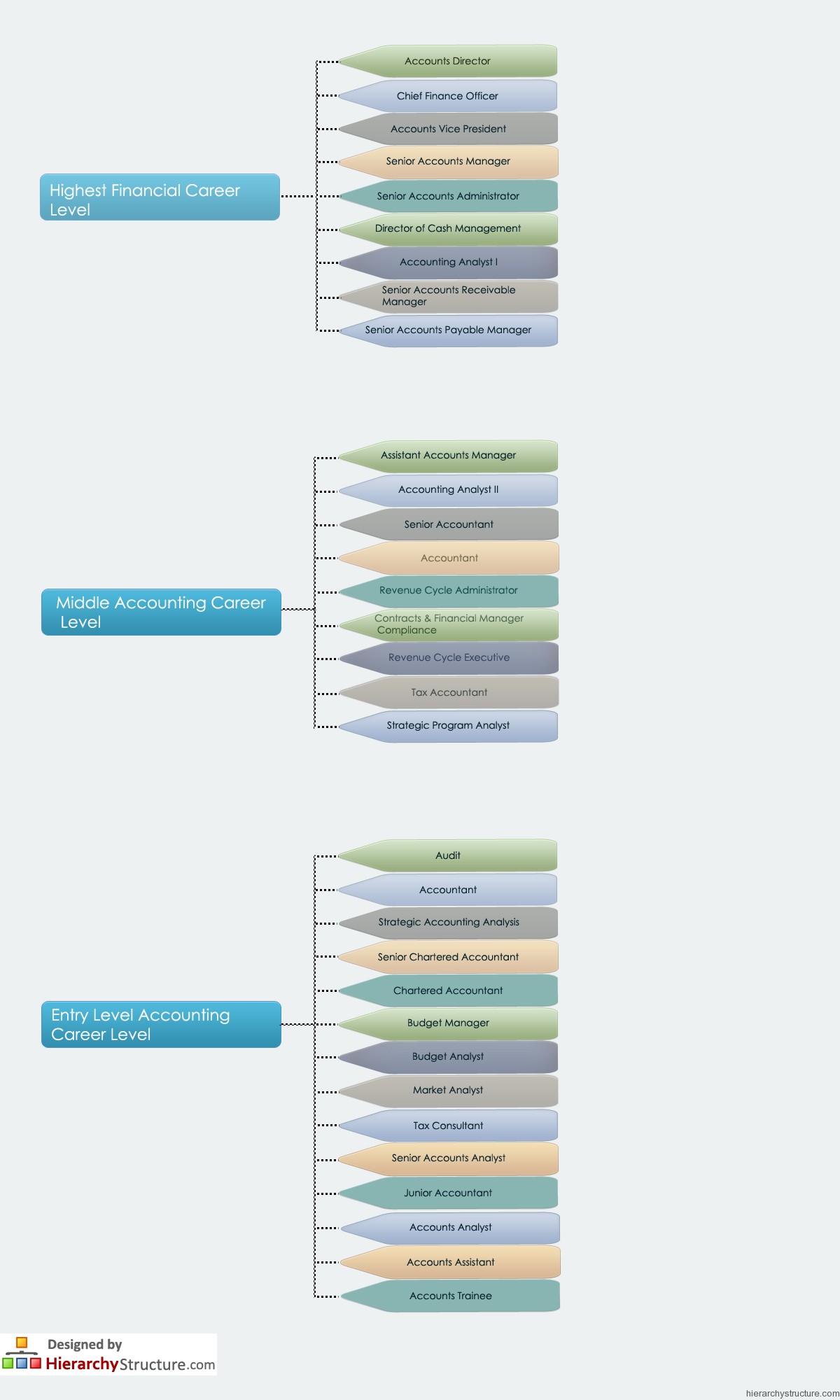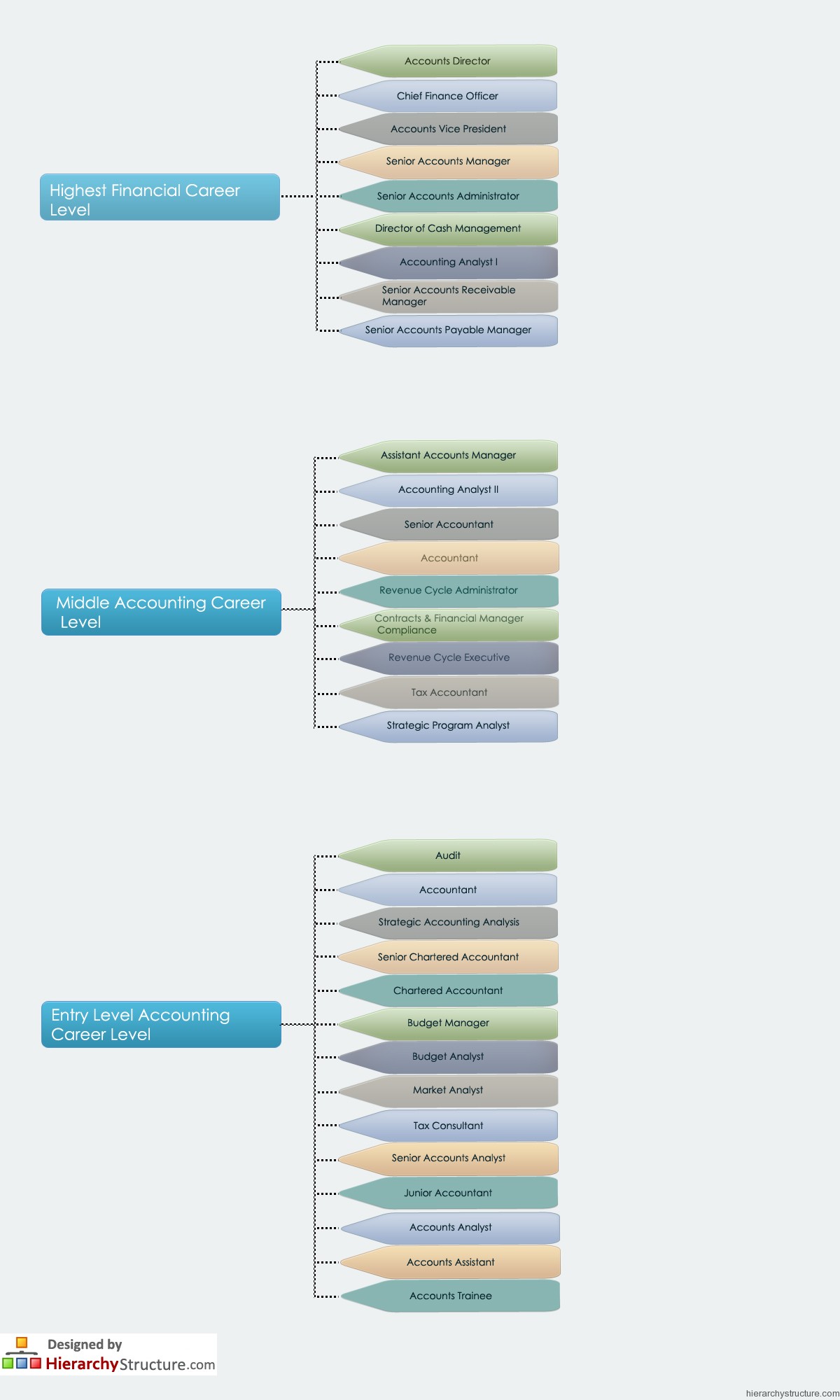 Assistant Accounts Manager
Accounting Analyst II
Senior Accountant
Accountant
Revenue Cycle Administrator
Contracts & Financial Manager Compliance
Revenue Cycle Executive
Tax Accountant
Strategic Program Analyst
Entry Level Accounting Career Level
The entry level incorporates the lowest level in the accounting career hierarchy. They normally are the professionals who work under the supervision of the middle level accounting professionals. They perform the executive level work for their professionals. These professionals are responsible for upholding the financial records for the company. They work on office positions in certain typical office hours. The entry level accounting career hierarchy includes following job profiles:
Audit
Accountant
Strategic Accounting Analysis
Senior Chartered Accountant
Chartered Accountant
Budget Manager
Budget Analyst
Market Analyst
Tax Consultant
Senior Accounts Analyst
Junior Accountant
Accounts Analyst
Accounts Assistant
Accounts Trainee