An accountant is a professional who is responsible for managing all the financial issues of the business organizations. An accountant keeps track of all the details of the costs and the revenues of the companies.
Monetary transactions are an inevitable part of each and every business entity and thus the accountants are considered as one of the important assets of the corporate world. Like any other department of the corporate world, there is also a hierarchy of accounting jobs prevalent in the accounting department, which consists of the different job titles from top to bottom.
Each job position requires a different set of skills and qualifications and the job responsibilities are also different from one another. Each level has its own set of significances and coordination between the levels is really essential for the effective flow of information and proper execution of the important financial transactions. The hierarchy from top to bottom flows in the following manner: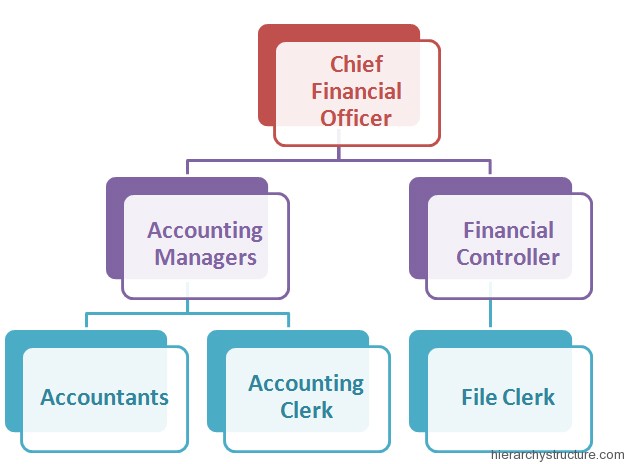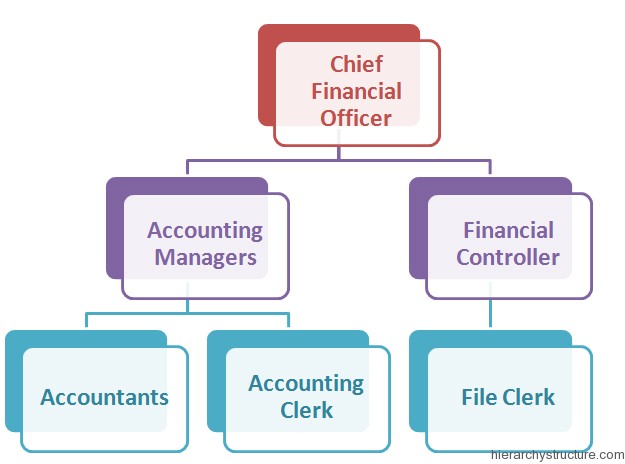 Chief Financial Officer (CFO)
Accounting Managers
Accountants
Accounting Clerk
File Clerk
Chief Financial Officer (CFO)
The chief financial officer holds the highest position in the hierarchy of accounting jobs. The CFO reports to the chief executive officer of the corporation and prepares various monthly and quarterly financial reports. The professional develops various strategies for the coordination between different financial systems of the enterprise and undertakes various third party negotiations.
Financial Controller
The financial controller assists the CFO in several of his/her activities. The controller coordinates various functions relating to financial planning and budgeting. The professional oversees the day to day operations of the financial department, prepares reports for investment decisions and the contract negotiation, establishes various short term and long term financial goals for the department, undertakes various financial audits and provides recommendations for any type of improvement in the financial policies and procedures.
Accounting Managers
The accounting managers hold the position next to the financial controller in the hierarchy of accounting jobs. The professionals develop various statistical reports and cost accounting information, perform various financial surveys, analyses the financial reports, and provides recommendations for positive changes in the accounting operations of the organization.
Accountants
The accountants perform the basic financial activities of the company. They prepare year end and month end financial reports, reviews the proper implementation of the financial strategies, reviews the proper functioning of the internal accounting systems and maintains the various accounting software being used in the company.
Accounting Clerk
The accounting clerk provides clerical support to the accounting department. The clerk maintains the various financial files and documents, develops daily worksheets, develops different types of financial reports and keeps track of all the requisitions of the accounting department.
File Clerk
The file clerk holds the last position in the hierarchy of accounting jobs. The professional handles all the paperwork and the documentation practices of the department, takes the necessary steps for the effective storage of the documents and caters to all the user requests relating to the office documents.