The most important and crucial division of any corporation is its sales department because company's entire profit and loss scenario is mainly dependent on the sales of the products of the company.
If the sales are high then the company is growing high with a profit whereas on the contrary if the sales are poor then the company is bound to fall with a loss. It has become quite important to understand and foresee the track changes in customers' expectations & arrange the sales department to serve the customers in the desired manner.
Every organization pays a special attention towards its sales team and every organization incorporates a sales hierarchy which works according to the targets provided since all the organizations organizes their sale operations into several levels. This hierarchy is described briefly as below in this article: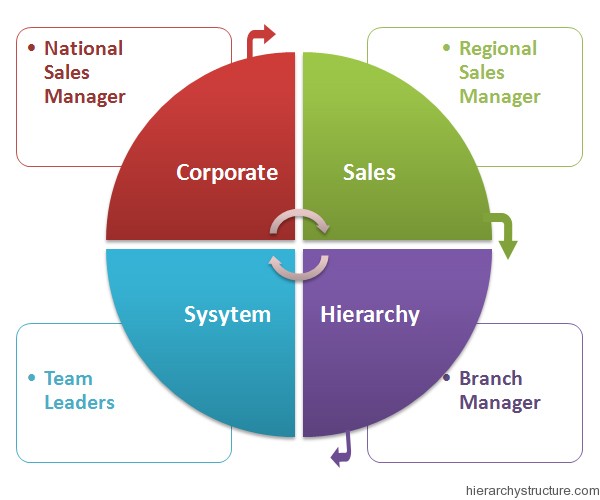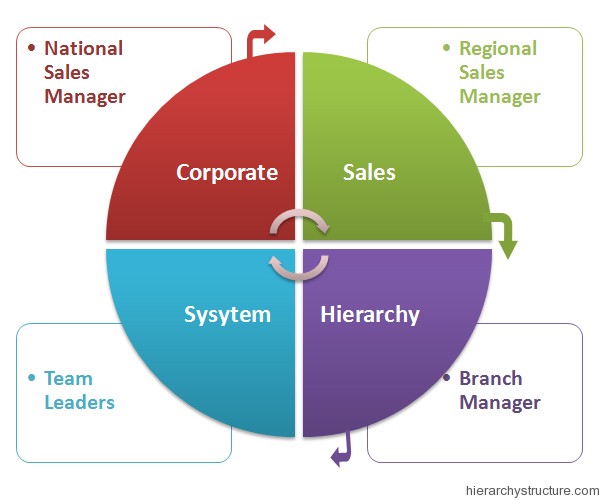 National Sales Manager
This is the top level rank in this hierarchy. In the corporate sector, this title is also referred as sales director or chief sales executive, the top manager in the sales hierarchy. This professional directly reports to the chief executive officer.
His major responsibility is to craft a strategic plan and vision for the entire sales department, providing support, leadership and guidance to entire team to work for the company's benefit and profit. Setting up of goals for the sales team and developing new innovative strategies in an effective manner lies under his responsibility.
Regional Sales Manager
The next rank in the sales hierarchy is regional sales manager. These are the corporate professional leading a specific sales territory, an entire specified region's sale to take care of and are also provided with a sales team that handles the sales department in the specified area.
A regional sales manager reports directly to the national sales manager. Such a professional is responsible to oversee all the sales outlet of the provided area ensuring the fulfillment of the targets provided at the regional level. They are also bound to answer about the failures and actions of their team.
Branch Manager
The rank subordinate to regional sales manager is branch manager. As the name implies, these are the sales professionals who supervise the granted sales outlet or branch of the company. They supervise an entire team of sales persons in their outlet and manage the team to fulfill the targets on time for the Sales company. They are bound to report to the regional sales manager.
Team Leaders
This is the second lowest rank in the sales hierarchy and they work under a branch manager in the company outlet. They are also referred to as shift supervisors in some corporations. They are answerable to the branch manager regarding the fulfillment of the goals and targets.
Sales Associates
This is the lowest rank in the hierarchy, a front line professional following the commands of the branch manager while being motivated by the team leader.  They are bound to report to their respective team leader and are expected to achieve their goal efficiently