The judicial system of Sri Lanka is the system of courts which interprets and applies the law in Sri Lanka. The system is set out according to the constitution which also defines the courts as independent institutions. All the Sri Lankan courts are presided over by professional judges. It is the president of the country who appoints the judge of the Supreme Court with the nomination of the parliamentary council.
The legal system of the country is a combination of English common law, customary law and roman-Dutch civil law. To understand the hierarchy of courts in Sri Lanka, you can go through the following given information.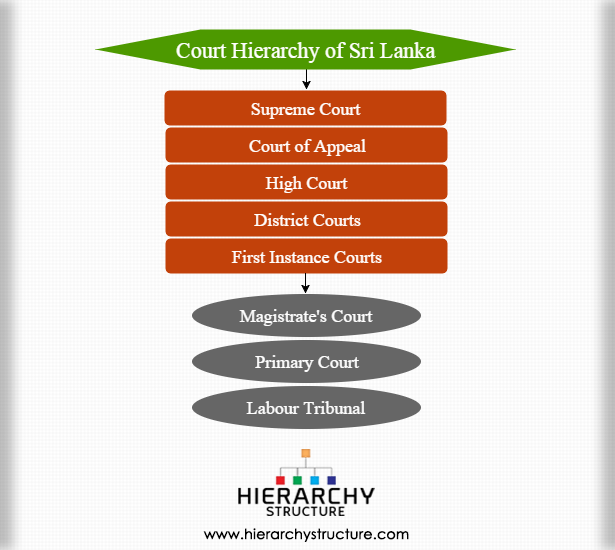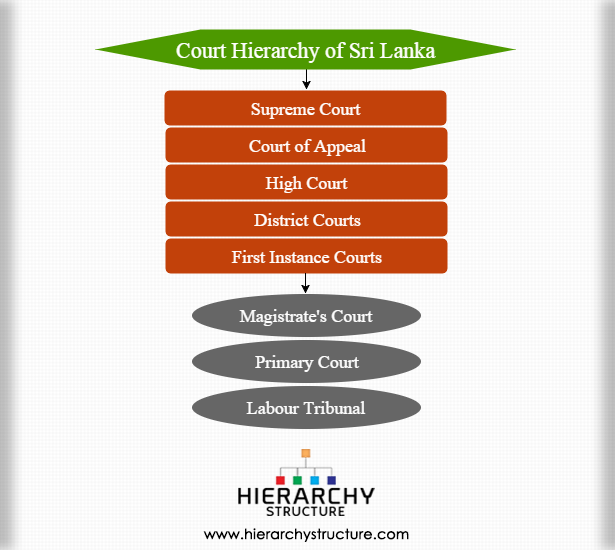 Supreme Court
The supreme court of Sri Lanka is the highest court in the country and also the court of final appeal.  The chief justice heads this court and some of the other judges who compose this court include Puisne justices.  All these judges in Sri Lankan Supreme Court are appointed by the president with the nomination of the parliamentary council and serve till the age of 65.  This is the final appellate court.
Court of appeal
This is the court which hears all appeals from the high court and courts of first instance. This court comprises of the president of the court and other judges.
High court
At the third level in Sri Lankan court hierarchy is the high court.  The high court is the highest court in each of the states of Sri Lanka and hears both civil and criminal cases. Those who are not satisfied with the decision of the high court can move to the Supreme Court.
District courts
Within each state, there are numerous district courts which hear less serious matters.  The district courts mainly deal with civil cases and if someone is not satisfied with the decision, he/she can move to high courts and then Supreme Court. These courts are located in almost every district of Sri Lanka or sometimes common for a couple of districts.
First instance courts
First instance courts are those kinds of courts which people must first approach before approaching district courts or higher level courts. These courts hear small matters and are presided over by judges for different sections. These are lower level courts in the jurisdiction of Sri Lanka and are further composed of three more courts, whose hierarchy is given as follows:
Magistrate's court
Primary court
Labour tribunal
Know about Police Hierarchy in Sri Lanka.