Education hierarchy in Canada is basically the education system of the Canadian country. It defines all the educational levels of Canada which a child in Canada must go through.
This is a five level system. This Education hierarchy in Canada is defined below in a proper customized manner with the lowest educational level at the top while the highest one being explained in the end. Have a quick look at these levels and their sub levels –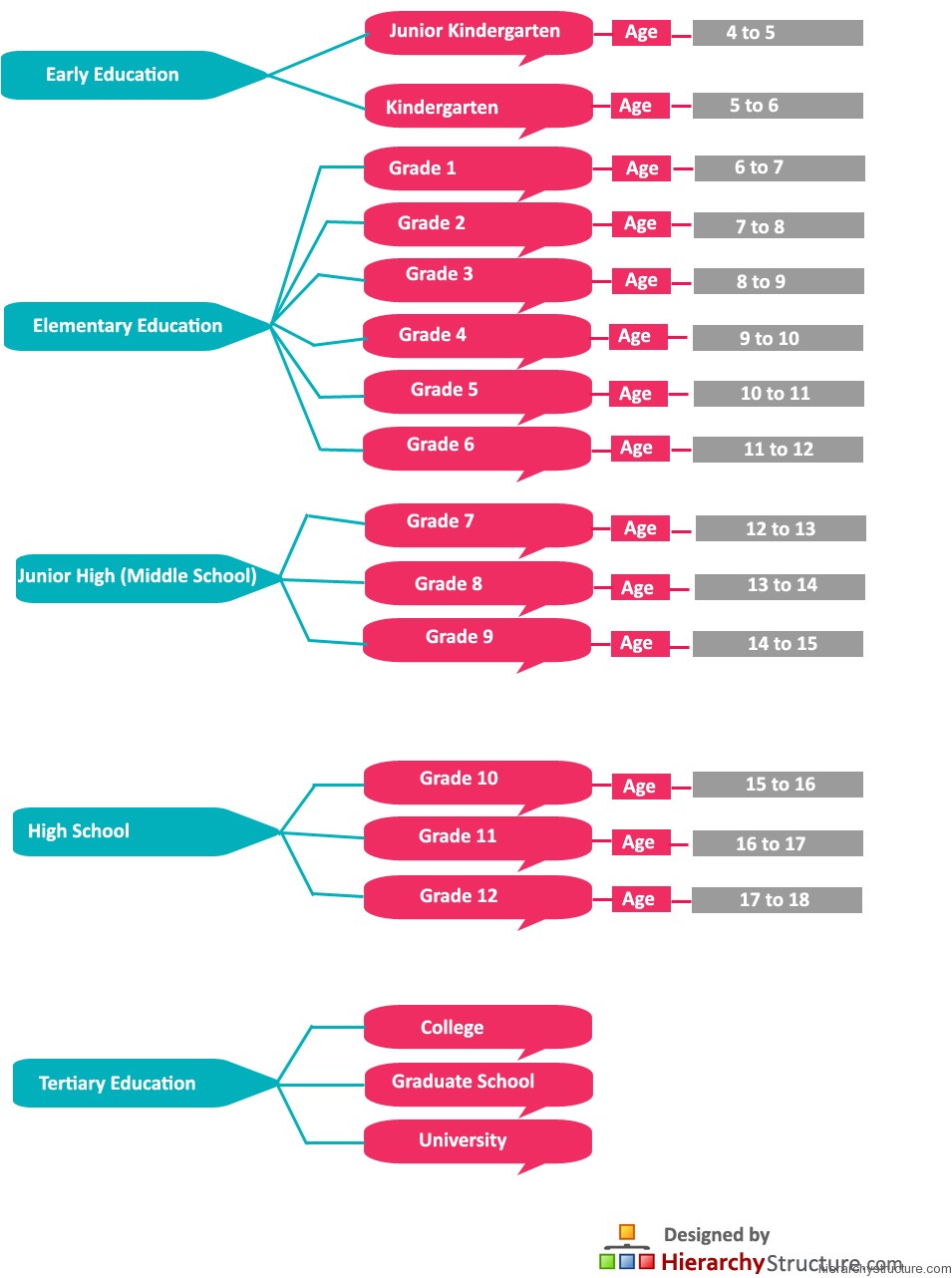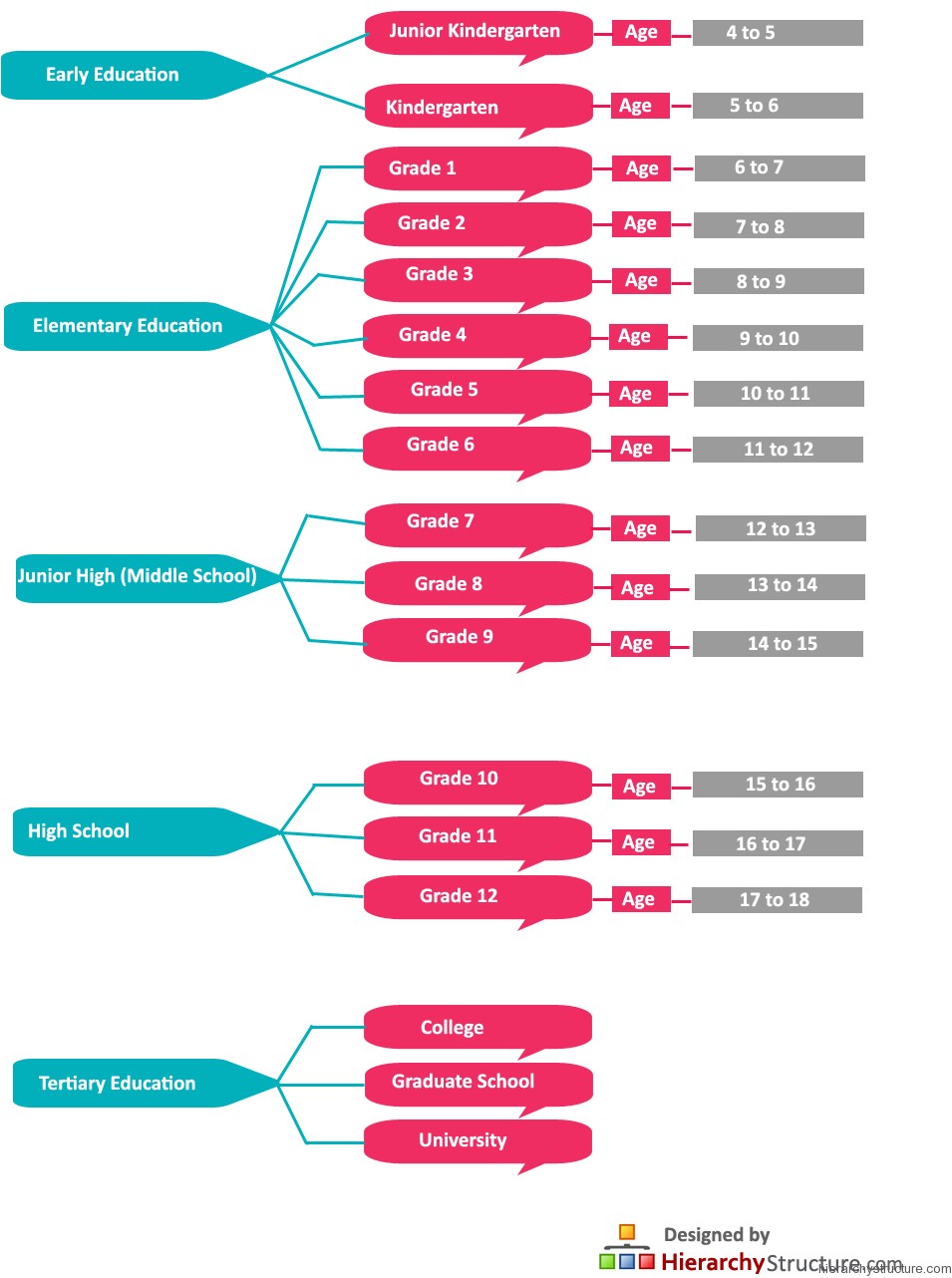 Early Education
This is the basic educational level for the Education hierarchy in Canada. Every child starts from here and then moves ahead with the education in his life. The kids normally do not actually study in this level but do learn the basic necessities of life like reading, speaking, well behaving and learning things. This has further two sub levels explained as below –
Junior Kindergarten – For age 4 to 5
Kindergarten – for age 5 to 6
Elementary Education
This is the level of hierarchy where actual study starts for the kids. A student in this level stays for six years normally from grade 1 to grade 6. The average age group of children for this level is around 6 to 12. The grades are explained below along with the age group for each group.
Grade 1 – for age 6 to 7
Grade 2 – for age 7 to 8
Grade 3 – for age 8 to 9
Grade 4 – for age 9 to 10
Grade 5 – for age 10 to 11
Grade 6 – for age 11 to 12
Junior High (Middle School)
Junior Schooling also termed as middle level schooling is the educational system in Education hierarchy in Canada that immediately follows elementary education. This level has got three grades for kids from the age group of 12 to approximately 15.
Grade 7 – for age 12 to 13
Grade 8 – for age 13 to 14
Grade 9 – for age 14 to 15
High School
This is the highest level of education in Education hierarchy in Canada that is compulsory for every child. It goes around for the children between age group of 15 to 18. It has got three grades in it which are described below –
Grade 10 – for age 15 to 16
Grade 11 – for age 16 to 17
Grade 12 – for age 17 to 18
Tertiary Education
This educational level is also referred to as third level or third stage or the post secondary educational level. This gets categorized as below –
College – These are post secondary institutes referred to as community college. They grant diplomas, certificates, bachelor's degree, and associate degree.
Graduate School – This is a kind of school that awards advance educational diplomas, certificates and degrees like Master's degree and Ph.D.
University – It is an academic institution of higher level education & research. This institution grants educational degrees in variety of subjects.
know more about Needs of education hierarchy