Education plays important role in the growth of any nation. Educational people do work with systematic manner and helps to nation for industrial development. Education helps nation to develop society and economy. Well educated people lives with clam and silence. Singapore education culture is best example for national growth of 21st century.
Singapore education hierarchy is perfect combination of nurturing students for their best of abilities with academic excellence. It also puts emphasis that after education students can contribute back to nation. Singapore educational culture is also famous for its excellent teaching as well as quality programs.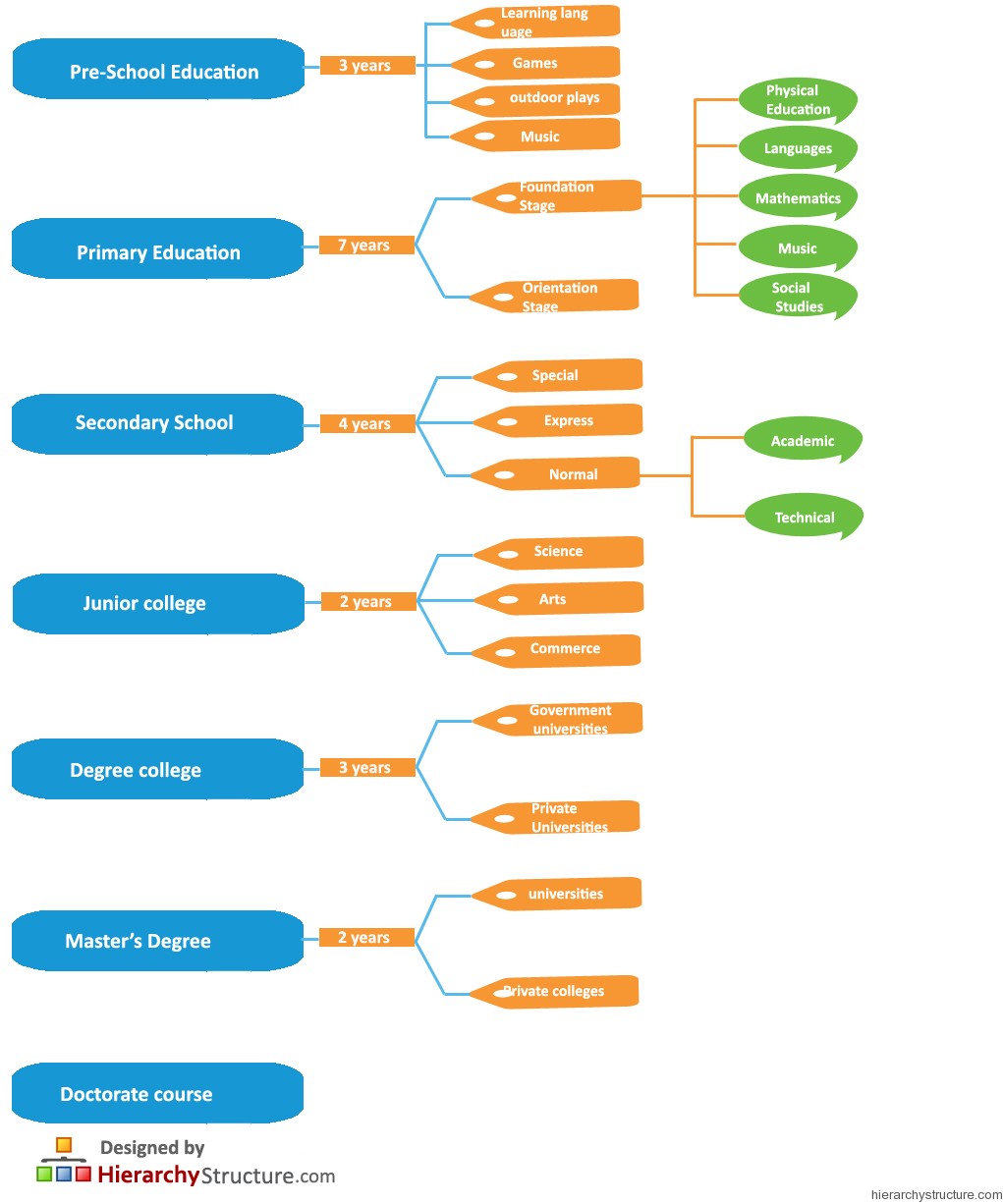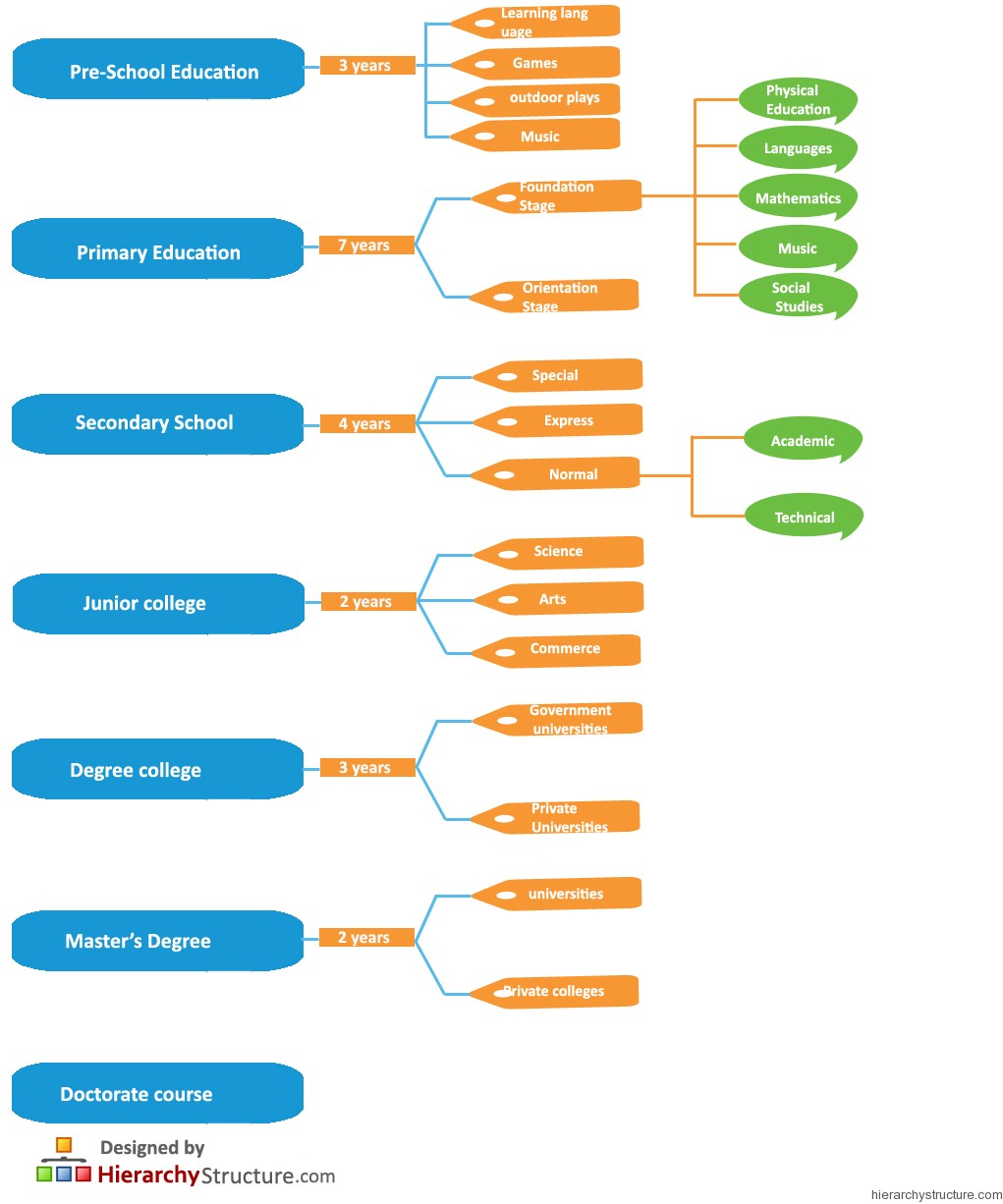 Following is the Singapore education hierarchy:
Pre-school
Primary school
Primary school leaving examination
Secondary school
Junior college
Graduate education
Master degree
Pre-school provides three years education course for students ages from three to six years.  Pre-school provides an excellent environment for students to learn interaction with others as well as prepares students for primary school education. Pre-school activities include learning language, games, outdoor plays and music.
Primary education starts at the age of seven in Singapore. It is divided in two stages that are foundation stage of four years and orientation stage of two years. The syllabus included in foundation stage is languages, mathematics, music, social studies, physical education, health education, arts and crafts. All students are advanced to orientation stage after foundation stage, where they are streamed as per their ability.
Students have to appear for national level primary school leaving examination to get the admission for secondary school.
Secondary school is divided in three streams that are special, express and normal (academic or technical). Students get admission as per their merit in primary school leaving examination. Express and special is four years course and students can choose foreign language instead of mother language for study. Normal stream is also of four years and divided in two sections that is academic and technical. Students can choose technical subjects like technology and design with other subject in technical stream.
Junior college is two years program and students who qualify national secondary school examination will take admission for it. Students who passed secondary school exam will also go for polytechnic college for technical education instead of junior college. Junior college offers three streams that are science, arts and commerce.
Degree college– students who pass junior college exam will qualify for three years course of Degree College. Student can also take admission in government universities or private universities for degree level education. This course includes detail knowledge of related stream.
Master's Degree courses are available in universities and private colleges. Students have to appear for national level entrance exam to get admission for master's degree. They can choose subject according to their choice for master's degree. It is two years course and involves lot of research.
Doctorate course are allowed only for master degree holders. For that student have to registrar their name with universities with thesis title.
Know about Singapore business hierarchy