An organization involved in the trading of services or goods or both in the market is referred to as Business. Various people work in a business and so there are numerous jobs in the market for working in a business.
The jobs vary according to the different fields available like financial jobs, administration jobs, marketing jobs, helper jobs, technical jobs, sales jobs, HR jobs, consultants' jobs and many more.
There are many jobs in business jobs hierarchy so all cannot be explained here since the counting can cross even hundred bars so we are here just explaining the main job titles in this hierarchy starting with the job title with highest authority and continuing with those with lower authority. These are: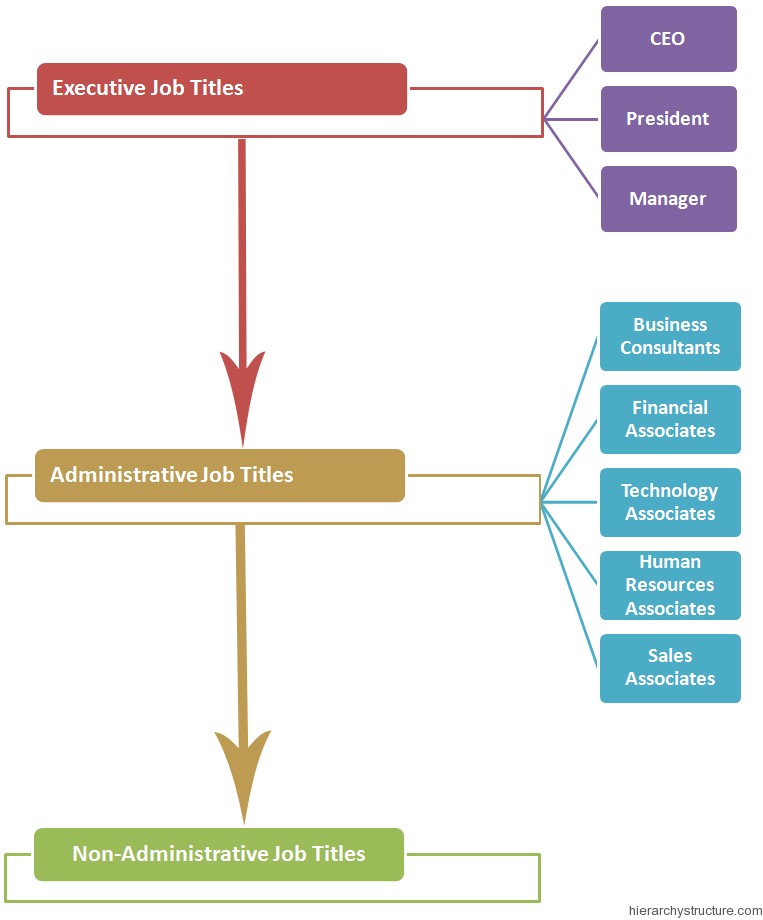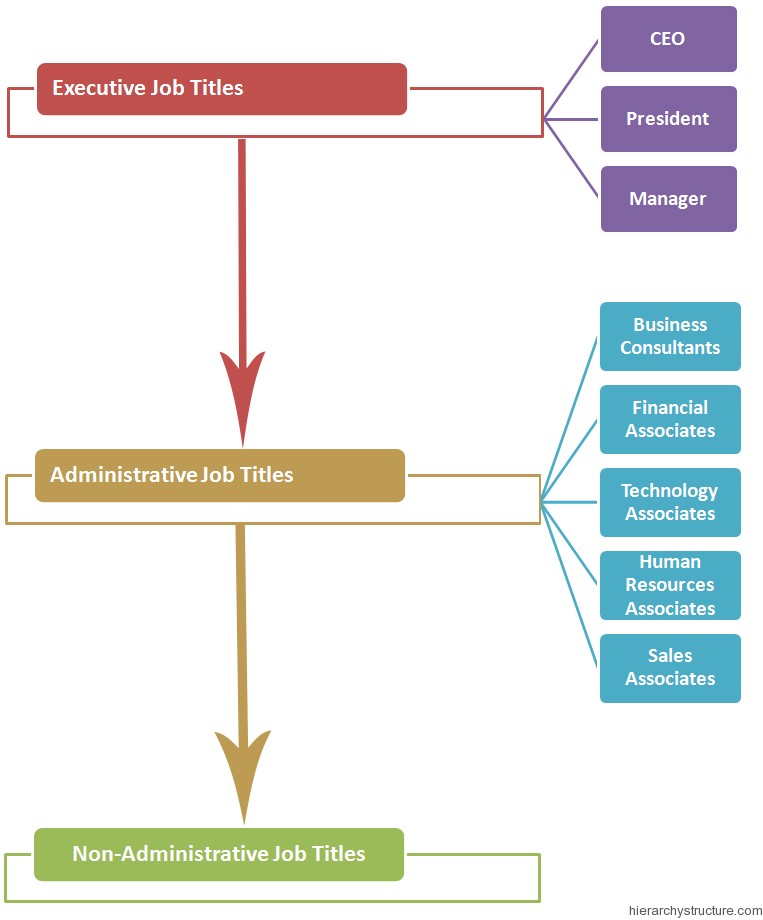 Executive Job Titles
    Administrative Job Titles
    Non-Administrative Job Titles
Executive Job Titles
For the success of a business and to manage the important aspects of business, executive officers are hired because they play a vital role in the business's smooth functioning. These are described as below:
Chief Executive Officer (CEO) – In the absence of the chairman and managing director of the business, the top most job title in the business is chief executive officer.
President – Following the CEO rank, President serves as the operational official. Some businesses also appoint vice president as an associate to president.
Manager – Sub ordinate to president job titles, manager job holders handle all the functional areas of a business. They are responsible for wholesome management of their specific department and for handling all the issues of the department.
Administrative Job Titles
To handle and organize numerous administrative tasks and management of the businesses administrative officers are hired. There are many categories in this category which are explained below but all these categories are quite equivalent because each category is equally important in the business. Let us take a look at these categories now –
Business Consultants – Business consultants are the professionals hired by business owners to provide exquisite advices for the profitable growth of their business.
Financial Associates – Financial associates' professionals are related to finance field. They manage the financial matters of the businesses. There are further many jobs in this field depending upon the experience in finance field.
Technology Associates– Technology is the key feature in current scenario for a faster growth and benefit in the business. There are numerous technology jobs in the market right now that depends on the specific qualification and experience of the field.
Human Resources Associates – Human Resources job vary according to the business's type and also according to the level of experience.
Sales Associates– The profit and loss of a company depends normally on the sales department's success and failure.
Non-Administrative Job Titles
The lowest job titles having minimum or no authorities come under non-administrative officers. These jobs titles include jobs like cleaners, helpers, supervisors, care takers, security staff, customer care representatives, watch men etc.
Know more about Business Analyst Career Hierarchy Click Here