Financial management hierarchy incorporates all the finance management groups available in any industry. Financial management as we all know incorporates the classification, management and properly maintains the financial transactions of any organization. Financial management professionals handle this task with a great ease and responsibility.
This is such a crucial management Financial job that requires minimum of bachelors even for the lowest job title while for the higher level jobs, master's degree is demanded by the companies The financial management hierarchy groups are described below in this article starting from the highest job title to the lowest one in the end. Just have a quick look: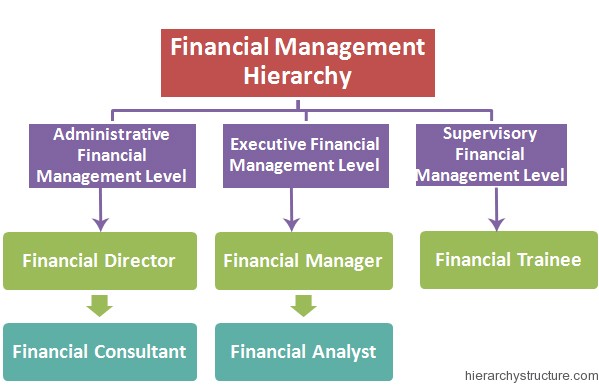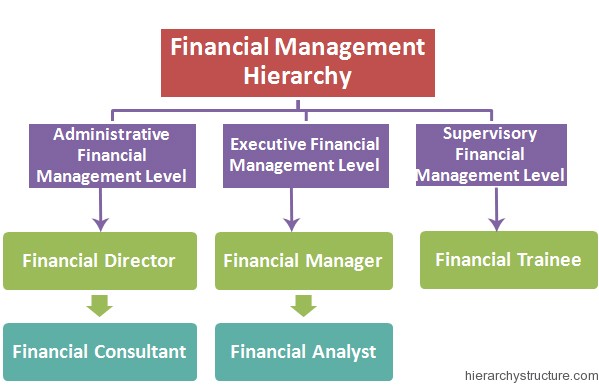 Administrative Financial Management Level
Financial Director
Financial Consultant
Executive Financial Management Level
Supervisory Financial Management Level
Administrative Financial Management Level
These are the top level management officials. They work directly under the shareholders of the organizations and are even elected by the shareholders or by the CEO of the organization.
Financial Director – The top most management position in the administrative financial management is of a financial director who is also referred to as the Chief Financial Officer, CFO. Numerous years of vital experience is required by the organization for this honorable management position.
Financial Consultant – These professionals are also termed as the financial advisors and are government authorized and licensed officials hired by a company to assist these companies in their beneficiary and profitable decisions relating to finance of the company. This job title is further sub categorized in two categories aka internal financial consultants and external financial consultants.
Executive Financial Management Level
This is basically the middle level in the financial management  hierarchy. Normally the head of the departments incorporates this ardent group. This group includes –
Financial Manager – This professional is basically the head of the finance department for a company and hence play a crucial part in managing as well as ensuring the company's operating data and the professional standards of the firm is up to the requirement. Along with this, the growth and improvement of company's financial area is also handled by this covetous professional.
Financial Analyst – A financial analyst is also termed as a financial associate. He works as an assistant to the HOD of the finance department of a company along with handling and managing the company's financial statements. Company's investment strategies also come under the responsibility of a financial analyst. Minimum of two to three years of financial experience is required by the companies for hiring a financial associate.
Supervisory Financial Management Level
This is basically the lowest level in the financial management hierarchy.
Financial Trainee – The lowest level of the financial management hierarchy incorporates a financial trainee. This person is basically a finance graduate with little or even zero work experience in the industry. These individuals work under the amorous experience and guidance of a senior financial management official for gaining vital experience.